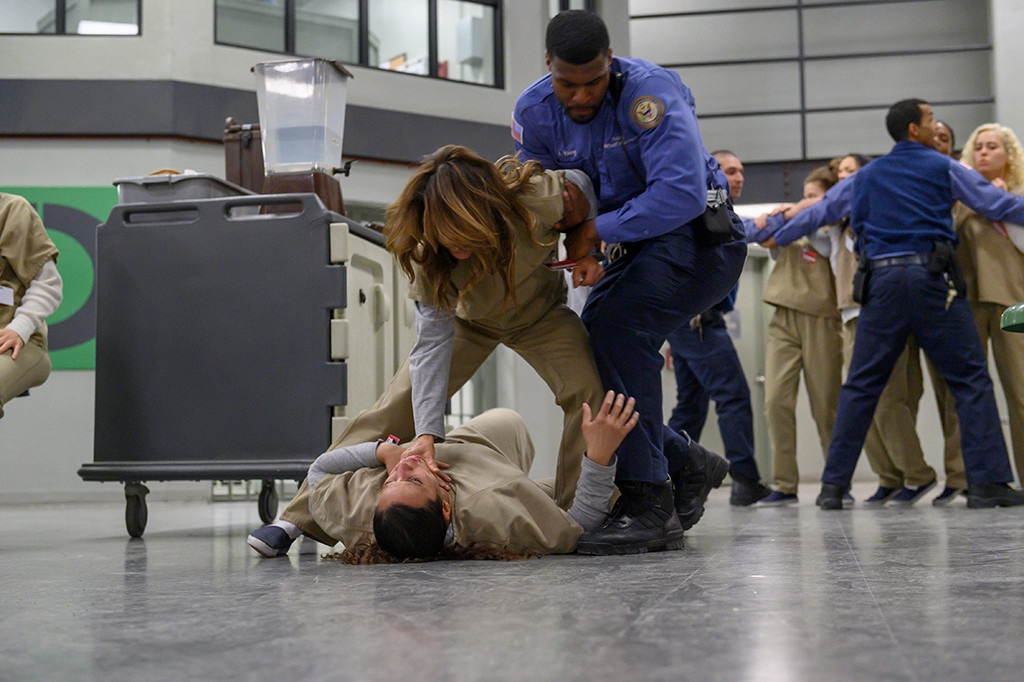 Netflix
Orange Is the New Black pretty much wrapped up the stories of every inmate. Piper (Taylor Schilling) moved to Ohio after Alex's (Laura Prepon) transfer to that prison and went back to school, Taystee (Danielle Brooks) helped establish the Poussey Washington Fund while working to help inmates prepare for their economic lives on the outside, and Daya (Dascha Polanco) was…killed by her mom, Aleida (Elizabeth Rodriguez)? Maybe?
Daya's fate remained unclear, even to Polanco. But, she has a luxury that viewers at home don't: Access to the show's writers.
"They made it very clear to me that I don't die. I thought that she did. But the writers told me, 'She doesn't die, but she gets knocked out really well,'" Polanco told The Hollywood Reporter. "And I realized it was going to be left as that question. I acted that out really well, huh? [Laughs.]"
So, Daya ended up alive, not necessarily well, but alive in prison, addicted to and dealing drugs (with the help of her sister), living alongside her mother.
"Oh, Daya. I'm going to miss her. I wanted her to have a moment of closure with Bennett. I wanted her to inquire about her daughter. I wanted more of Pornstache. Though we do see him [at the end] with Daya's baby, I wanted to see Daya actually inquire about her daughter," she said. "I would have loved to see that interaction. Her curiosity as a mother, her artistry — that all became obsolete. That's what happens when you have no hope."
Find out the fates of the other main Orange Is the New Black characters below.