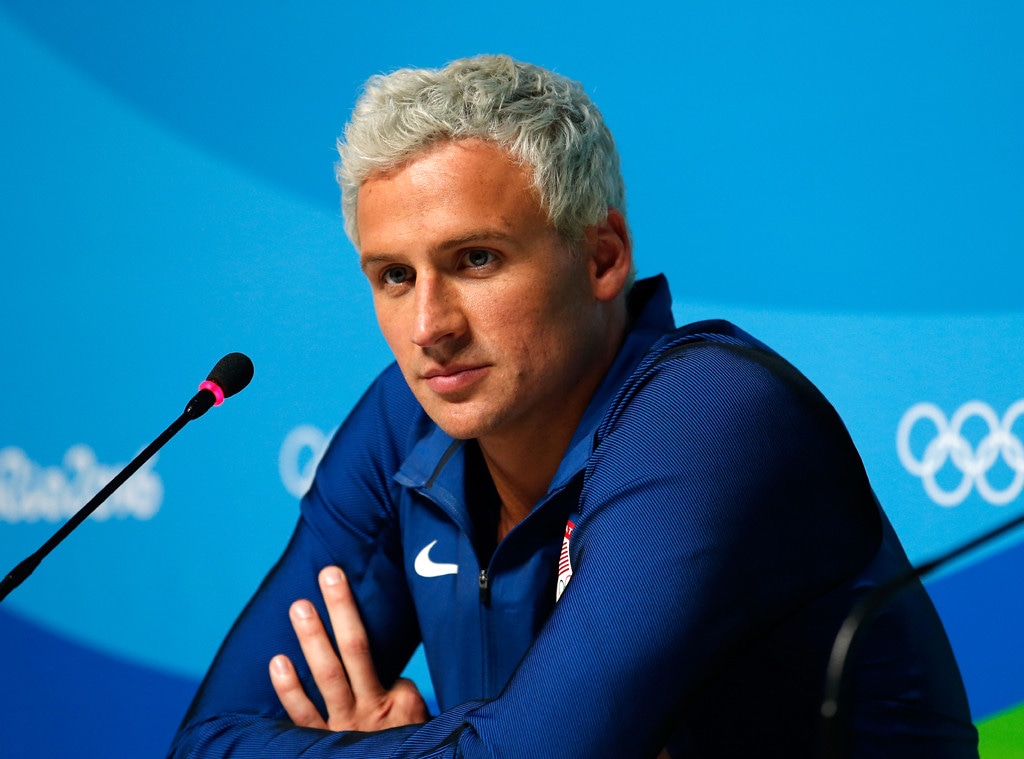 Matt Hazlett/Getty Images
Ryan Lochte is diving head first into the world of competitive swimming, 14-months after being banned from competing.
Fans of the Olympic gold-medalist will recall that the father-of-two was banned for receiving an IV infusion that wasn't required as part of "hospital treatment, surgical procedures, or clinical diagnostic investigations." While USADA authorities would've been none the wiser about the violation, he outed himself by sharing a photo of the medical procedure on his Instagram. 
It was during this break from the sport, that Lochte decided to seek treatment for alcohol abuse. He checked into a treatment center for about six weeks in the fall of 2018. 
Fast forward 14-months later and the swimmer has learned a lot about himself. "I think it was getting to a point in my life where I needed to change," he explained to reporters following the U.S. National Championships. 
The 12-time medalist added, "Since Caden and my new daughter, Liv, has been born I have a new perspective on life. I am definitely not the same person I was three years ago, even two years ago. I'm a different person."
The experience also made the star realize he has "bigger and better things" to focus on. "It helped put things in perspective in my life and what is really more important, going out to a bar and getting hammered or doing anything like that. I go home and I get to play with my kids and kiss and hold my wife, and that to me is everything," Lochte shared.
Even though he's changed, his goals haven't. The Olympian still hopes to compete in next year's summer Olympics in Tokyo, Japan. Although, he won't be too upset if he doesn't make it onto the team. He said that his life is already "complete" now that he is married and has kids, so for now swimming is his "second priority."
"Everything I've ever wanted growing up was a beautiful wife and kids and now I have that and I'm just so happy," he gushed. "It's the greatest feeling being a dad, it's awesome."
He even credits wife Kayla Rae Reid and their kids for the big change in his approach to life and work. "It's been a long time where I can honestly say I'm stepping out on that pool deck with a big smile on my face and I owe it all to my kids and my wife. They've been my backbone throughout this whole journey."