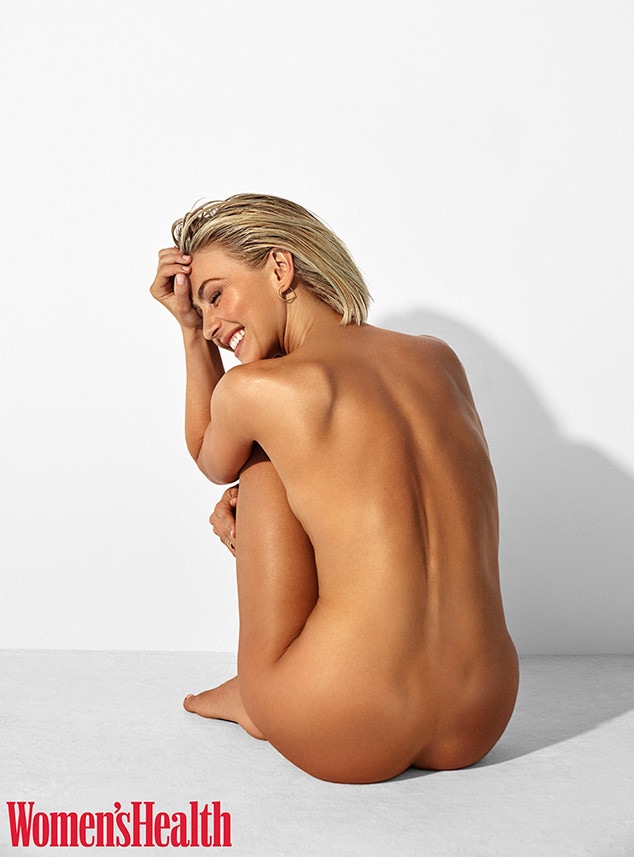 Brian Bowen Smith for <i>Women's Health</i>
Julianne Hough is baring it all.
The former Dancing With the Stars pro posed nude for the September "Naked Strength" issue of Women's Health and opened up about her journey of self-discovery.
The past few years have been a transformative time for Hough. She married Brooks Laich, launched her new dance method Kinrgy, opened up to followers about her endometriosis and started IVF. As she experienced these life changes, she started to tap into her "most authentic self" and wonder how her husband would react.
 "I was connecting to the woman inside that doesn't need anything, versus the little girl that looked to him to protect me," she told the magazine. "I was like, 'Is he going to love this version of me?' But the more I dropped into my most authentic self, the more attracted he was to me. Now we have a more intimate relationship." 
This new level of intimacy allowed Hough to share things with her spouse she never had before. 
"I [told him], 'You know I'm not straight, right?' And he was like, 'I'm sorry, what?' I was like, 'I'm not. But I choose to be with you,'" she recalled.  "I think there's a safety with my husband now that I'm unpacking all of this, and there's no fear of voicing things that I've been afraid to admit or that I've had shame or guilt about because of what I've been told or how I was raised."
In fact, Hough said Kinrgy has helped her break down walls built up from some tough childhood experiences.
"I've been de-layering all the survival tactics I've built up my whole life," she said. "Now, I feel limitless." 
Brian Bowen Smith for <i>Women's Health</i>
With her new endeavor, she hopes to help others do the same.
"When I think about what I want to create, I want to help people connect back to their truest self," she said. "When that happens, they can relate to the people around them with no filter and experience the world how we're supposed to experience it—in its most pure form, which I believe is love." 
To read Hough's full interview, check out the September issue of Women's Health.