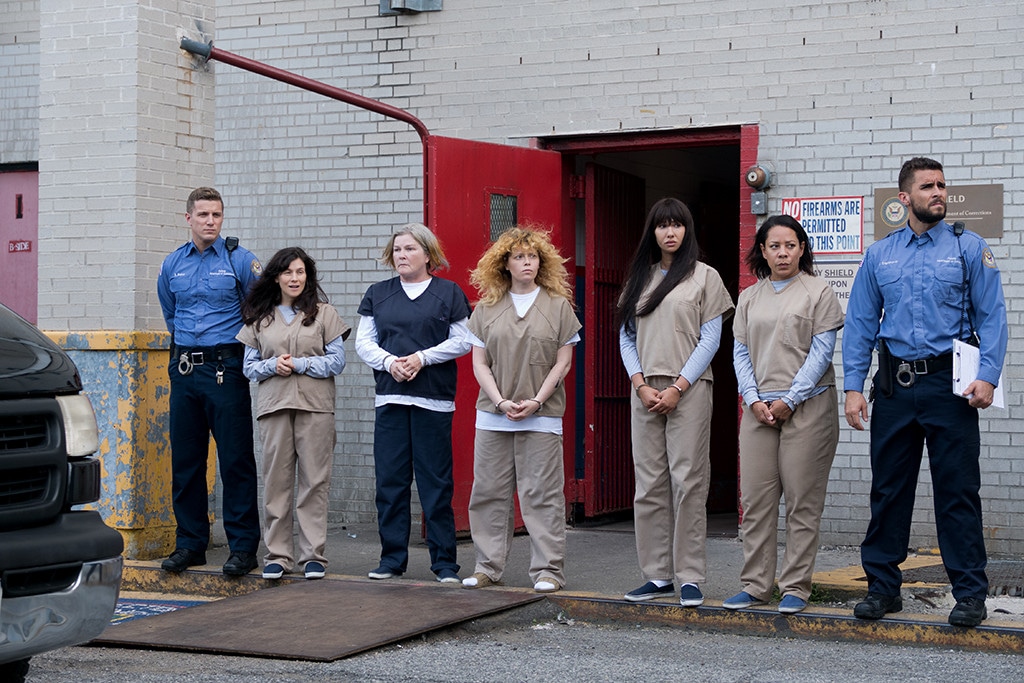 Netflix
Orange Is the New Black starring Sarah Paulson? No, that never happened. But maybe it could have…
In an oral history about the acclaimed show's seven-season run, series creator Jenj Kohan, executive producers, the cast and book author Piper Kerman looked back at the show's beginnings and how it almost ended.
"The book was initially optioned by Ryan Murphy before it was completed. He had a Fox deal and I remember naively thinking, 'I hope the show doesn't come out before my book is done.' That didn't happen, and the rights reverted to me," Kerman, who was an executive consultant on the show, told The Hollywood Reporter.
Kohan ended up getting the rights and took it to Lionsgate, where she had the Showtime series Weeds.
"I peppered Piper with questions for an hour, and when she left thought I had blown the meeting," Kohan told THR. Executive producer Tara Herrmann said it was that meeting that got Lionsgate the rights to the series.
From there, they took the show around. First to Showtime, then HBO expressed interest, and then Netflix announced House of Cards. The rest? It's TV history.
OITNB recently dropped its seventh and final season on the streaming platform. The conclusion, which was a smattering of happy endings, deaths, releases from prison and heartache, was almost very different. In the series, Taylor Schilling plays Piper Chapman, a character loosely based on Kerman. At one point, she toys with writing a memoir, but Judy King (Blair Brown), a Martha Stewart-esque character, beat her to market. The show almost ended with a big wink to the origins of the Emmy-winning series.
"Since season one, the joke ending that would come up occasionally was to get super meta and cast an actress to be Jenji who goes into Netflix and pitches a show!" Herrmann said.
"Piper having a meeting and then selling the show and having her watch someone playing her. We toyed with it. I was at dinner and joking about it and my 13-year-old son was like, 'No. You cannot do that,'" Kohan said.