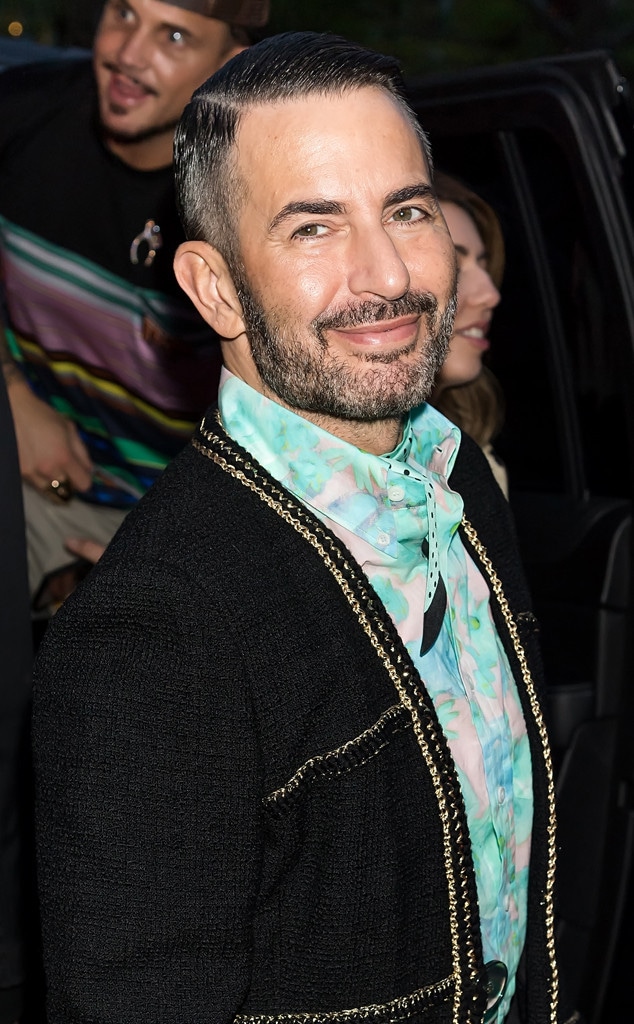 Gilbert Carrasquillo/GC Images
As a designer who paved his own way, Marc Jacobs is making history yet again as MTV's first Fashion Trailblazer Award recipient. 
On Tuesday, MTV announced the newly minted honor for the famed fashion mogul.
"The new award will honor a fashion designer who has made an indelible impact within the world of music-artist fashion," MTV said in a press release. "Jacobs and music are inextricably linked, from tapping Cher and Missy Elliott for his ad campaigns, to dressing fashion icons Lady Gaga, Cardi B and Nicki Minaj. With a legacy that spans over three decades, Jacobs is a preeminent figure in fashion and music, perfectly embodying the spirit of the Fashion Trailblazer Award."
The award is in partnership between MTV and the Council of Fashion Designers of America. As part of the honor, the designer and his team will create a "multimedia activation" with MTV on the red carpet "highlighting his creative vision."
The MTV award is a fitting one for Jacobs considering his clothes reflected the MTV generation in the '90s and he even emblazoned sweaters in his resort 2017 collection with the channel's iconic logo. 
"MTV always had the coolest graphics," he told Vogue. "It was very spot-on for what MTV was saying and who they were saying it to. It really spoke to me, and I think that generation of people at that time. I've maintained them in my memory bank, and they've never gone away. They're iconic."
Equally iconic was Jacobs' sartorial impact on the industry at the time: his infamous grunge-inspired Perry Ellis spring 1993 collection. 
"I think the alternative or indie and grunge scene was happening, and then there was also something going on in the modeling world, which of course I was very attached to and aware of," he recalled to Vogue. "There was this new, maybe just under-the-radar way of looking at people or young people whose beauty was not conventional. It was a combination of all those things, and I really authentically felt something different was happening and something new was happening. It was also seductive, and I couldn't resist any part of it."
Decades later, his influence on the industry that helped make him a household name remains crystal clear. On the heels of his April wedding to longtime love Char Defrancesco, it seems there is much for Jacobs to celebrate this year. 
Congratulations! 
The 2019 MTV Video Music Awards, hosted by Sebastian Maniscalco, will air live on MTV on August 26.