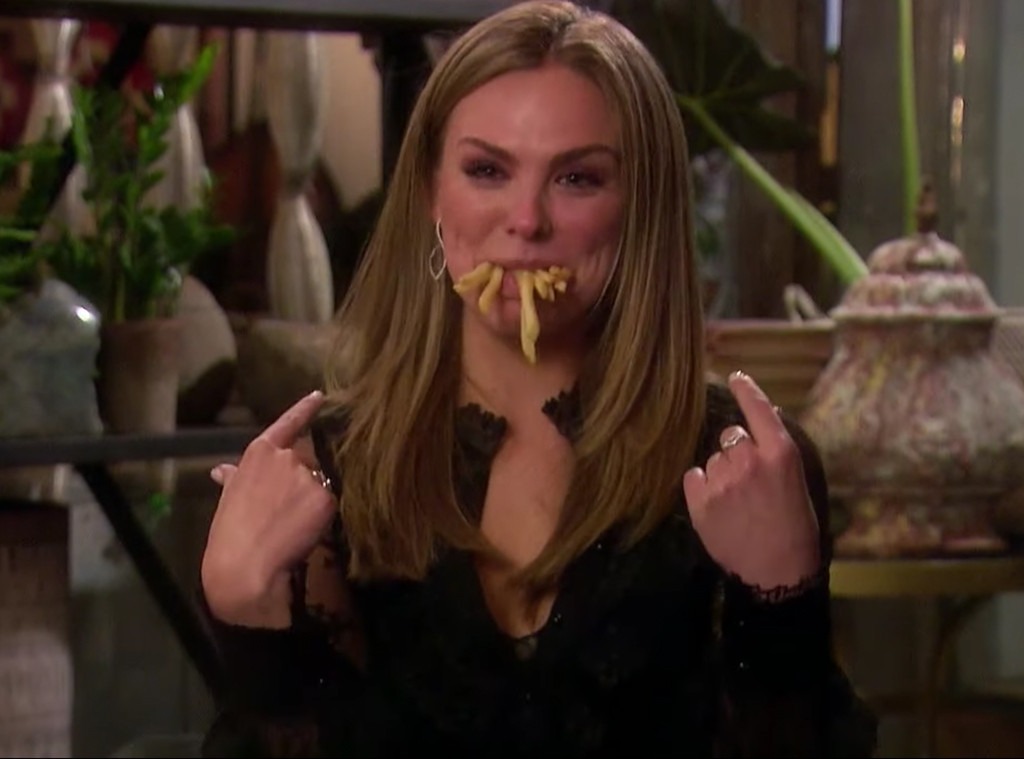 YouTube
As Hannah Brown has shown us, looking for love on reality TV can be messy. The Bachelorette star has cried, she's cursed, she's admitted to having sex in a windmill, and that's all the stuff that made it into the show. What about the bloopers? Wonder no more.
With The Bachelorette finale, ABC has been releasing the gag reels featuring Hannah during season 15 of the reality dating competition.
"My blooper reel will be the best blooper reel there ever was," Hannah says, adding an evil laugh, in the video below.
Click play to see the former pageant queen with a mouth full of fries, talking to the camera in a variety of voices, eating flowers, struggling with roses, dealing with wardrobe malfunctions and dealing with onlookers, including pigeons.
Other bloopers released during the "The Men Tell All" special show Hannah having a first-night dress problem, dealing with cameras invading her very personal time and John Paul Jones learning how to say, "Yas queen" ahead of the rose ceremony. There's also plenty of (bad) dancing.
The Bachelorette finale concludes on Tuesday, July 30, and according to ABC it's going to be one for the record books.
"Since the last day in Greece, the past couple of months have been really tough and emotional. I know there are a lot of rumors out there, and honestly, tomorrow night, I don't know what's going to happen, but I have a lot of questions that need to be answered, so I hope I'll be able to do that," Hannah said in the Monday, July 29 episode.
The Bachelorette finale airs Tuesday, July 30 at 8 p.m. on ABC.