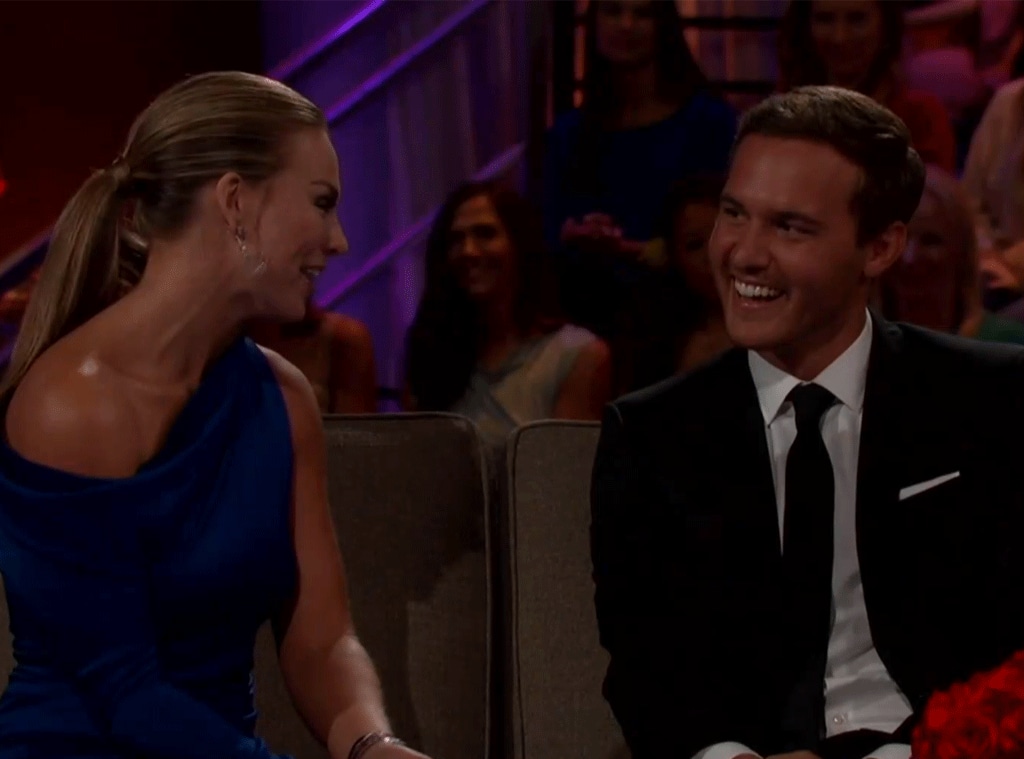 ABC
The Bachelorette's Hannah Brown dropped a major bomb on Monday's two-part finale.
Within minutes of tonight's episode, the former pageant contestant sent one of her suitors home: Peter Weber (aka Pilot Peter and Windmill Peter). The decision was a surprise to Bachelor Nation fans everywhere, but it especially came as a shock to the 27-year-old pilot. Sitting down with host Chris Harrison, Weber got a chance to share his thoughts on the decision and chat with the Alabama native.
"From my perspective, having the best time ever... then getting to the fantasy suite and waking up that next morning, for me, these last two months, I've been trying to pinpoint what it was that was the turning point for you," he expressed to the reality TV star. "Or the point where you realized it wasn't us."
She replied, "There wasn't anything wrong and I know that's probably hard to hear, because I wish I could give you a concrete answer... I woke up that morning [of the rose ceremony], and I had to follow my heart."
Interjecting their heartfelt and candid conversation, Harrison quipped, "On a lighter note, because of you two, nobody will ever look at a windmill the same."
This is where The Bachelorette star shared some jaw-dropping details about the fantasy suite episode that will forever go down in history.
"All right... I will say, I was a little dishonest about something," she began her confession. "Since it's out there... I did say there is something Peter and I did twice, it was actually four times."
Peter couldn't help but blush and responded, "The truth is out. I can't believe you said that. Oh, my god."
Making things even more gasp-worthy, Peter's parents were sitting in the audience. And yes, they heard everything. "By the way, Peter's mom is right there," Chris pointed out. "Peter's dad, his chest just puffed up; 'That's my boy.'"
He added, "Somewhere, Luke P.'s head just exploded."
So there you have it, Bachelor Nation fans! Things between Hannah and Peter heated up during the fantasy suite episode.
In addition, the Alabama native also poked fun at her confession, sharing a cheeky Twitter video of her holding up four Almond Windmill Cookies from Trader Joe's.
All in all, it looks like no one will ever forget about Hannah B. and Peter.
In fact, the pilot left fans with the gospel of truth: "I still can confidently say that Jesus still loves both of us."
Amen!