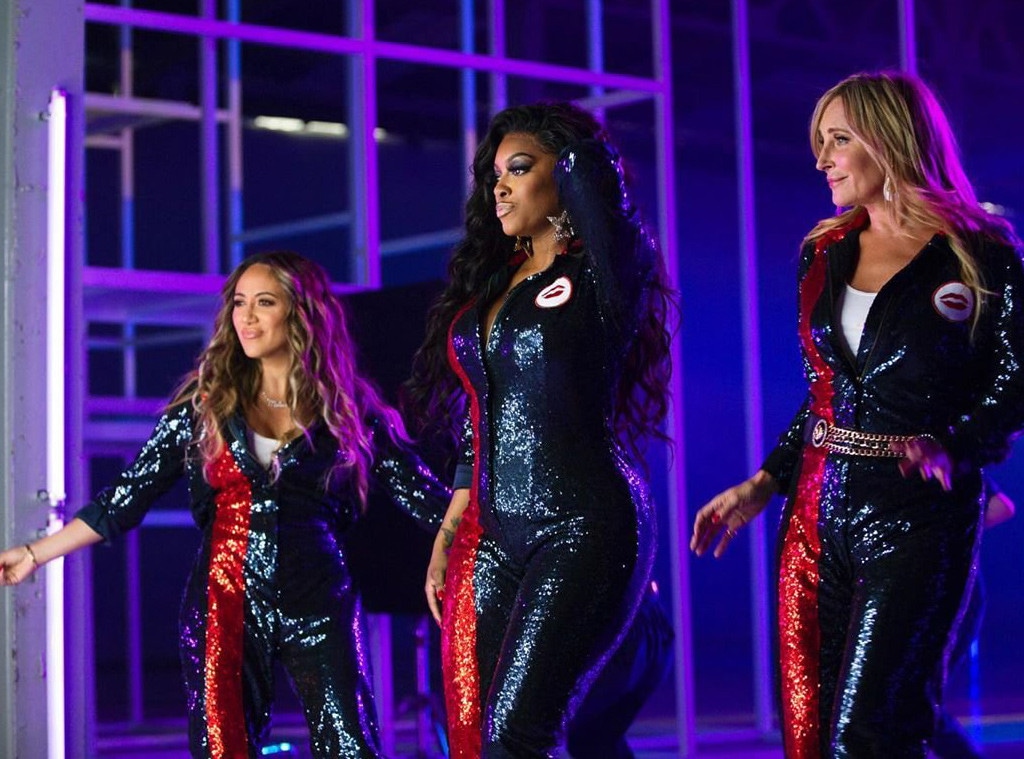 YouTube/Fiber One
Attention Bravoholics! Prepare for the most memorable music video of 2019.
On Monday morning, your favorite Real Housewives including Melissa Gorga, Porsha Williams and Sonja Morgan appeared in a brand-new video for a song called "Work Done."
Tied to Fiber One's brand makeover, the Bravo stars poked fun at all the rumors surrounding their plastic surgery and Botox.
Along the way, the ladies dropped some iconic lines and clever new lyrics that may be stuck in your head all day long.
"I know I look delicious, confirming your suspicions," Porsha sings in the track. "Yah I've had some work done, but Rome wasn't built on wishes."
Soon after, Dorinda Medley and Tamra Judge make a special guest appearance where they manage to drop some of their unforgettable TV lines. Anyone else remember "That's my opinion?!"
"Always getting work done / tweak it to perfection," the Real Housewives sing in the music video. "Getting work done / keep up if you can!"
If the music video wasn't enough proof, the Bravo stars' Instagrams also reaffirm that this was a very fun project to work on.
"I've been so excited to post about this for months! Check it out—I am in a MUSIC VIDEO," Tamra shared on social media. "Yes, with my best ladies and @FiberOne, we made a music video celebrating the work we've all had done."
As for all the chatter surrounding the Real Housewives and plastic surgery, perhaps it's best if we let the ladies explain.
"I don't have time for these rumors. I'm too busy getting this work done," Melissa shared in the video. Sonja added, "Yah, I've had a little work done. Who hasn't?"
Way to keep it real, ladies!
(E! and Bravo are part of the NBCUniversal family)