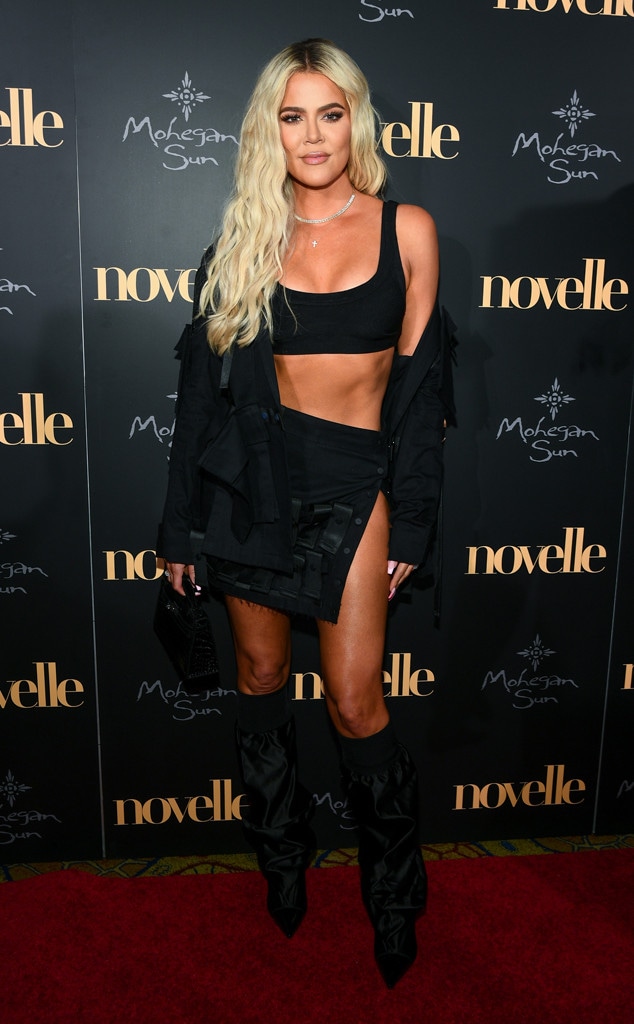 Dave Kotinsky/Getty Images for Mohegan Sun
You don't just wake up one day and have enviable abs. That's a fact revenge body queen Khloe Kardashian knows all too well.
But, lucky for us, she's now sharing the wealth and clueing us in on all her tips and tricks. In a sped-up video on her Instagram, the E! star, clad in Good American gear, showed off her intense—and we mean intense—workout. Blasting through the speakers? Kanye West's "Can't Tell Me Nothing," of course. 
"Many people ask me to post my workouts like I used to," she captioned the clip, noting in the comments she typically works out for about an hour and a half a day, five to six times a week. "I may start filming my workouts again. I didn't record my ab routine or my cardio warm up but it's a start."
Thankfully, her trainer Joe Paris walked fans through the routine step-by-step on his Instagram story.
She kicks things off with a basic stretch then moves on to "4x10 rep elevated burpees with plank rowing," he explained. Up next: 30 seconds of squat pulses with 30 pound weights then 10 regular step ups on a bench each leg.
Sweating? Well, it's only just beginning. Next comes one minute side steps with a band on a treadmill followed by 30 second donkey kicks for each leg.
The Revenge Body host then moves on to "10 deadlift then 10 rowing supinate grip," her trainer wrote. "10 floor press with 10 closed grip dumbbells floor press." Finally, at long last, Joe said she caps things off with "4x30s of weighted explosive side steps on a stepper."
Lastly, check your pulse to make sure doing OK. But that's just our recommendation.
Khloe, on the other hand, advises you go easy on yourself. "Take one day at a time," she wrote to a fan in the comments. "Remember it's mind, body and soul. You got this!! Happy healthy heart is all you need."
That and maybe a cheat day here and there.