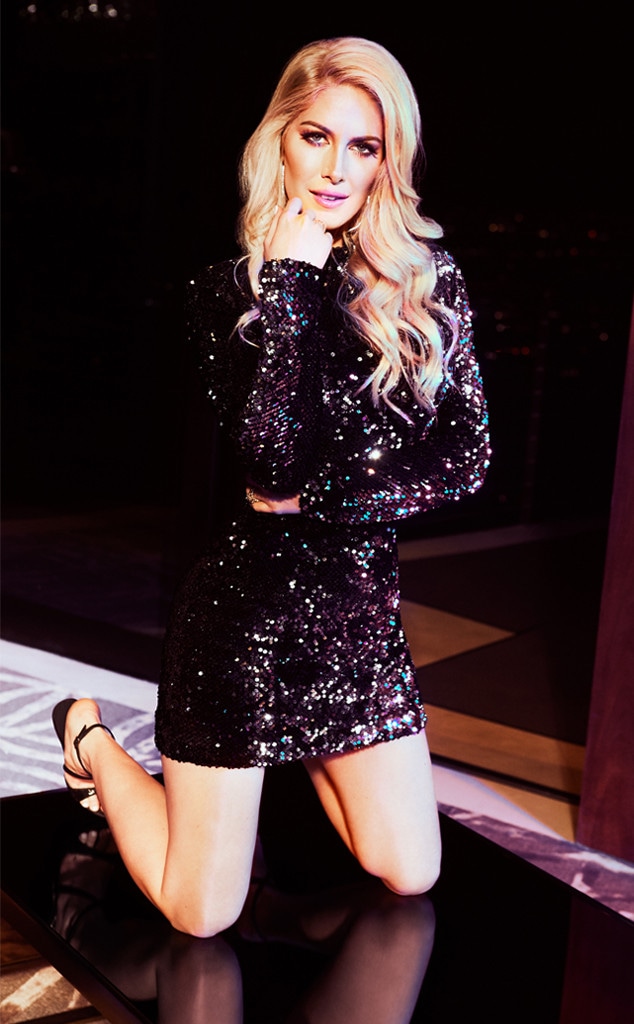 MTV
The cast of The Hills knows what they did. And now, we are blessed to see it all unfold on television.
While season one of the MTV reboot has already been jam-packed with conflict (a love triangle! family feuds!) there is still so much more to come. "Our cast is just beginning with the drama," Heidi Montag exclusively told E! News at Booby Tape's USA Launch Party at Stanley Social last night. "They are getting used to the cameras, finding their way and there is more drama than ever."
Yes, seriously. "A lot more drama," she continued to tease. "Not necessarily with me."
Come next season—MTV already announced that the reality show will live on—Heidi hopes new meat will help amp up the theatrics. "I'm counting on it," she said. "I think we need some fresh blood to kind of shake things up a bit and keep people on their toes."
Alas, most likely missing from our screens? Stephanie Pratt.
Earlier this week, she announced she would not be returning to the show after putting her co-stars on blast in a lengthy, scathing Instagram post. The largest target of her post being Heidi, who Stephanie claims was responsible for starting the rumor way back when that Lauren Conrad and Jason Wahler made a sex tape.
"Heidi- I have no words for how evil you truly are- you had no choice to admit all of the lies you've been spewing about me was for a magazine cover and for real WE ALL KNOW WHAT YOU DID 10 years ago," Stephanie wrote. "You awful human being- and to your BEST FRIEND? You are truly a hideous person. No wonder you don't have 1 friend (your nanny doesn't count- you pay her)." 
Though Heidi refused to discuss her controversial sister-in-law—"I'm want to have a fun night"—she did reveal how she's personally been combating the drama. "I'm just reading lots of bible verses," she told E!.
Indeed, following Stephanie's fury, she seemed to respond by posting a prayer on social media. "Don't be hateful to people, just because they are hateful to you, Rather, be good to each other and to everyone else," she captioned a snap of a rainbow. "1 Thessalonians 5:15. Thank you Jesus, I needed this word and guidance. Deliver and help us Lord."
For her part, Heidi is also focusing on her and husband Spencer Pratt's son, Gunner Stone Pratt, 21 months. And, perhaps baby no. 2.
"I'm hoping we can start trying when I start sleeping and I'm hoping that's soon," the mom confessed. "Every day, I say this is the night I'm going to sleep!"