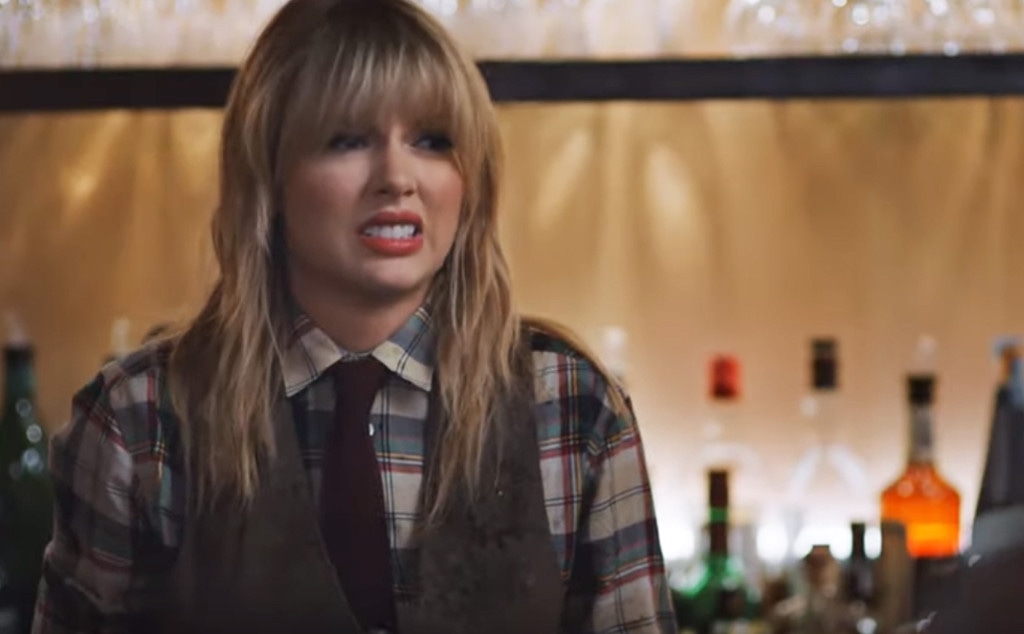 YouTube
Taylor Swift is bringing the LOLs this Friday morning!
The Grammy winner had teamed up with Capital One to bring her fans a hilarious new commercial for the company's Savor card. In the commercial, promoting cash back deals on dining and entertainment, we see Swift take on a job as a waitress and a bartender. While everything goes swiftly in the beginning, we then see the "Shake It Off" singer fumble while mixing a drink.
"Sorry," she mouths to customers at the bar after spilling.
In the next scene, T.Swift prepares a milkshake for two young fans at a diner, adding a little too much whipped cream. But, the girls don't seem to mind because, "It's Taylor Swift!"
The commercial, set to Swift's "ME!" song, includes several Easter eggs! So, be sure to check out the receipts.
With Swift's new partnership, Capital One is offering a Cardholder Exclusive Album Bundle, which includes a T.Swift T-shirt and a digital Standard Edition copy of her upcoming album, Lover, which is set to drop on Aug. 23.
Take a look at her commercial above, plus see if you can spot all of the Easter eggs!