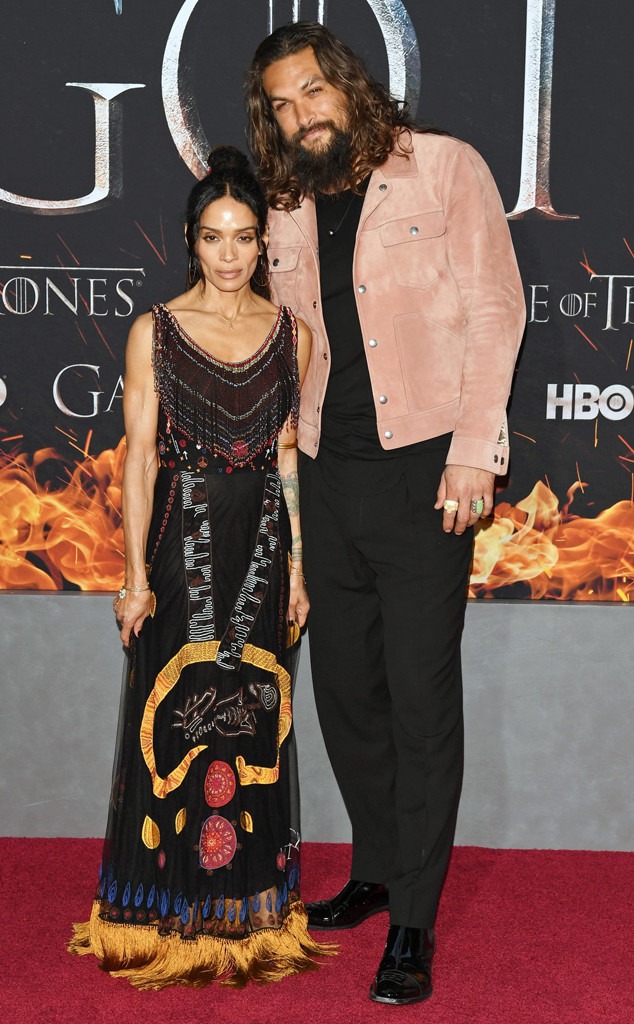 Andrew H. Walker/Variety/REX/Shutterstock
Everyone from Westeros to Atlantis is celebrating because today is Jason Momoa's birthday!
The movie and TV star turns 40 today and we couldn't be happier that the Hawaiian heartthrob has been gracing our screens a lot lately. This past year alone, he claimed his throne under the sea in Aquaman, hosted Saturday Night Live and reignited our love for hair scrunchies.
While he may be famous for playing intense roles like Khal Drogo in Game of Thrones, in real life the role Momoa loves the most is that of being a sweet husband to his wife, Lisa Bonet.
The two officially tied the knot a few years ago but have been together since 2005. It was love at first sight for Momoa...a few years before they even met!
On an episode of The Late Late Show, Momoa told host James Corden that he fell for the Cosby Show actress when he was eight years old. "I saw her on TV, I was like, 'Mommy, I want that one!'...I've always wanted to meet her. She was a queen," he recalled.
They finally met and had their first date at Cafe 101 in Hollywood. Over "Guinness and grits" Bonet fell for Momoa, too, telling Porter that, "In that moment, love came and it came big, and he did not run as I think a lot of men do."
Now, the duo share daughter Lola Iolani Momoa and son Nakoa-Wolf Manakauapo Namakaeha Momoa together. Momoa also has formed a strong bond with Zoë Kravitz, Bonet's daughter with ex-husband Lenny Kravitz. 
To celebrate the DC star's birthday, we're sharing the cutest Instagram moments of the two lovebirds who are the "sun and stars" for one another!
Watch the 2019 People's Choice Awards Sunday, Nov. 10 at 9 p.m., only on E!