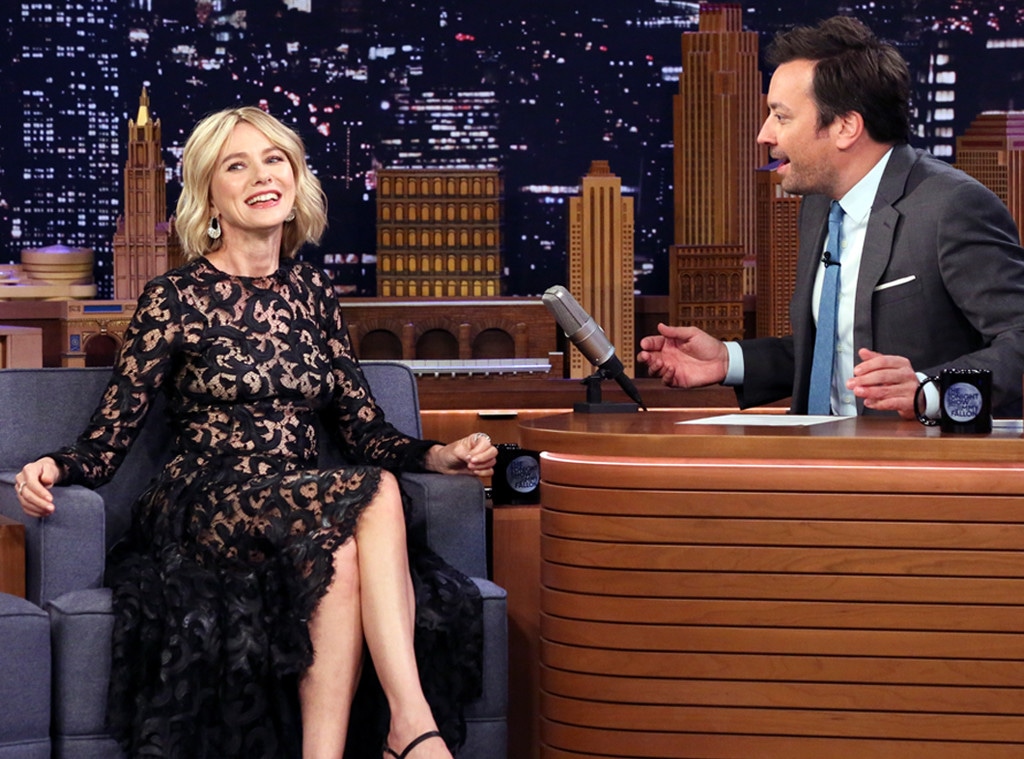 Winter is coming (again) but Naomi Watts knows better than to freeze up when peppered with questions.  
As E! News confirmed in October, the actress has signed on to the untitled Game of Thrones prequel, in which she'll play a character described as "a charismatic socialite hiding a dark secret."
Want to know more? Well, you're not alone. 
During an appearance on The Tonight Show Starring Jimmy Fallon last night, host Jimmy Fallon tried prying more details out of her about the hotly anticipated show. "Can we talk about the Game of Thrones prequel," he begged as the audience applauded. "Are we not allowed to discuss anything?"
Shaking her head, Watts flat out turned him down with a swift, "No."
"Wow," he quipped. "You really shut down."
Cheers to that. Without a missing a beat, she shouted, "Tequila, tequila, tequila!" And The Roots took that as their cue to play the iconic 1958 song by the rock group, The Champs. For their part, Watts and Fallon got on their feet and grooved to the beat.
"You guys are on it," admitted a gleeful Watts afterwards. Meanwhile, Fallon remarked on his impressive diversion skills. "That's the way to get out of it," he said. "We won't talk about it but I am very excited about it and congrats."
But there's only one problem. Joked Watts, "But wait, don't you get a shot of tequila?"
While very little is known for sure about the prequel, author George R. R. Martin confirmed some familiar faces in a recent interview with Entertainment Weekly. "The Starks will definitely be there," he told the publication. "Obviously the White Walkers are here—or as they're called in my books, The Others—and that will be an aspect of it, There are things like direwolves and mammoths."
The show—currently filming in Northern Ireland, like Game of Thrones—will star Watts, Naomi Ackie, Denise Gough, Josh Whitehouse, Jamie Campbell Bower, Sheila Atim, Ivanno Jeremiah, Georgie Henley, Alex Sharp and Toby Regbo. It'll be executive produced by Jane Goldman and Martin himself.
Watch Watts tease us in the video above. Drink responsibly!