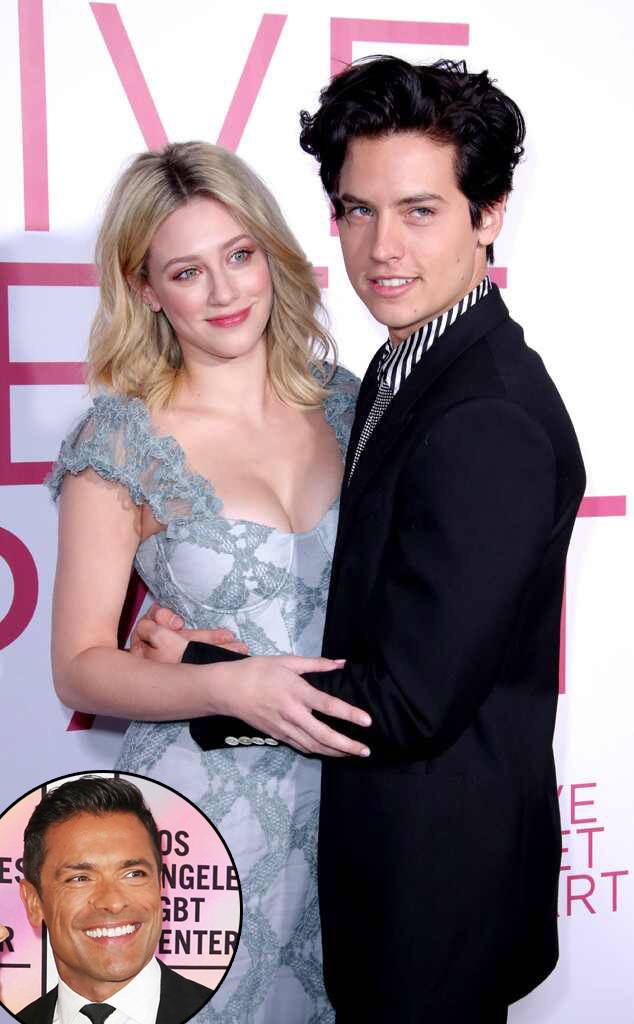 Shutterstock
Mark Consuelos has "no idea" what's going on with his Riverdale co-stars, Cole Sprouse and Lili Reinhart.
Earlier this week, it was revealed that the couple had called it quits after two years together. According to a source, Reinhart and Sprouse split "earlier this summer" and are "not living together" as they film the upcoming fourth season of their hit CW show.
"Right now it's unclear where things stand," the insider told E! News of the duo, who attended 2019 Comic-Con over the weekend. "But it seems they could be heading back in the direction of getting together."
As new details emerge about what went wrong in their relationship, co-star Consuelos is addressing the split speculation.
When asked about the breakup on Andy Cohen's SiriusXM radio show on Wednesday, Consuelos replied, "Is that true?"
"That's what is being reported," Cohen informed his pal. 
"I have...you know I've been gone from Vancouver for about ten days so I have no idea what's going on over there," Consuelos said, referencing Riverdale's filming location.
Cohen went on to reveal that he couldn't ask Reinhart about the relationship when she was a guest on Watch What Happens Live.
"That's surprising," Consuelos replied. "I just kind of always knew that they were together. When I joined the show it was already a thing. I came on second season so I don't know what happened the first season."
Cohen later referenced another Riverdale relationship between Charles Melton and Consuelos' TV daughter Camila Mendes.
"Yes, I think that's public knowledge," Consuelos said of the couple, who started dating in 2018.
Consuelos, who tied the knot with All My Children co-star Kelly Ripa in 1996, even joked during the interview that he doesn't give his cast any dating advice, telling Cohen, "Look at me, I married my co-star!"