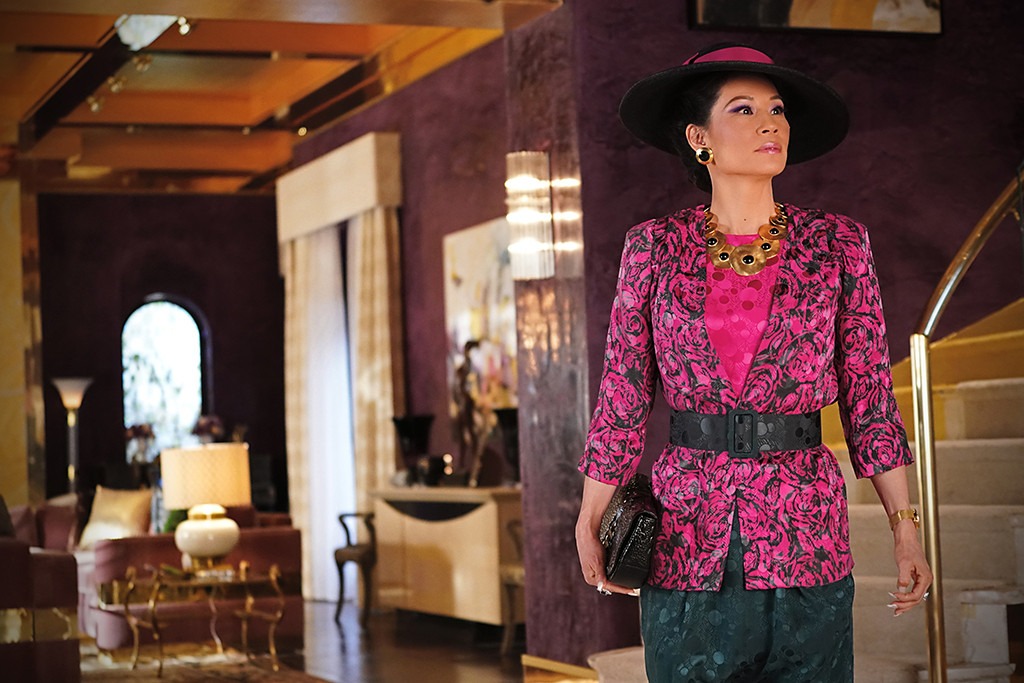 CBS
Ginnifer Goodwin, Lucy Liu and Kirby Howell-Baptiste—need we say more? OK, how about Ginnifer Goodwin, Lucy Liu and Kirby Howell-Baptiste starring in Marc Cherry's Why Women Kill, which looks like it'll be your new favorite soapy—and deadly—pleasure.
The new series, set to debut on CBS All Access in August, follows three different women in three different time periods dealing with one very similar problem: infidelity. Described as a darkly comedic drama from the creator of Desperate Housewives, the series is set in the 1960s, 1980s and in 2019 and follows three different women (who happen to live in the same house) dealing with martial issues.
"I was wondering when you'll die," Goodwin's character tells her husband over meatloaf in the trailer below. "You could be hit by a bus or have a stroke or get stabbed in the chest!"
Once Upon a Time favorite Goodwin is the 1960s housewife, Elementary's Liu is settled in the 1980s as a socialite and Killing Eve veteran Howell-Baptiste is a lawyer in present day. Jack Davenport, Sam Jaeger and Reid Scott play their husbands. The cast also includes Alexandra Daddario, Sadie Calvano, Leo Howard, Alicia Coppola and Katie Finneran.
Three women, three very different decades, three very different marriages and three very different reactions to the different affairs their husbands have. Liu's character's husband is gay, Howell-Baptiste and Scott have an open marriage and Goodwin's character's husband is having an affair with a diner waitress. Click play on the trailer above to see more.
Yep, already obsessed with this.
The new series premieres Thursday, Aug. 15 on CBS All Access.