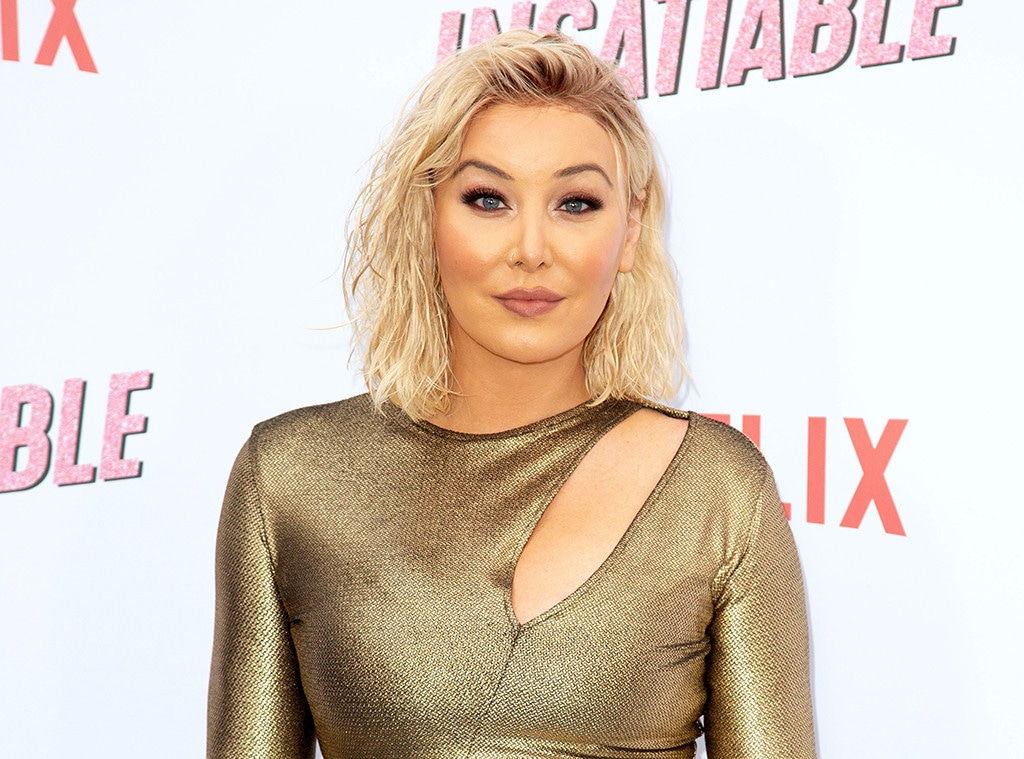 KYLE GRILLOT/AFP/Getty Images
Billie Lee is saying goodbye to SUR.
In a blog post titled "Two Weeks Notice," the Vanderpump Rules star revealed she was stepping away from Lisa Vanderpump's popular West Hollywood restaurant and, therefore, the show.
As for her reasoning behind the departure, Billie claimed she was bullied by some of her coworkers over being a transgender woman.
"During my time at SUR, I met some of the most wonderful people, a few in particular that I now call family," she wrote on her personal website. "They saw me in a way I never saw myself – they saw beauty, light and love. They saw a powerful activist who was unstoppable. These beautiful souls put a mirror in front of me, they showed me how far I've come and how far I can go. But with good always comes evil."
In her post, the activist claimed some of her coworkers were "threatened by my differences" and were "going out of their way to exclude me." She also alleged that one employee, who was not named in the post, demanded that she be fired from the show "because he didn't feel comfortable working with me."
"His exact words were 'I'm not gonna [lose] all I have worked hard for for something stupid I may say or do to offend her. Are we all supposed to tiptoe around her because she's trans?'" she wrote on her blog. "Like most men during the #MeToo movement he was so afraid of saying the wrong thing that he just wanted me gone."
Billie also claimed "the bullying on- and off-camera brought my deep insecurities to the surface."
"The reflection of fear and anger led me back to depression and suicidal thoughts," she continued. "I honestly thought I was finished with this type of bullying after high school and college but once again I found myself 34, depressed, and fantasizing about taking my own life."
After taking some time to journal and surround herself with "anything and everything positive that would pull me out of this dark funk," she realized that "SUR was no longer right for me."
"I had many people try to convince me to stay, 'Billie do another year! You are stronger than this,'" she wrote. "But honestly, I couldn't do another year and I wasn't strong enough." 
Still, she claimed she would always "cherish" SUR. She also expressed her appreciation for the owners, including Vanderpump and her colleagues Nathalie and Guillermo Zapata.
E! News has reached out to Bravo for comment.
This wasn't the first time Billie had claimed she'd been hurt by a former coworker's words. Earlier in her blog post, she claimed she was denied a reporting job she had been training for in her early 20s and that her news director had called her "too gay" for a small market.
As for her future, Billie wrote she's now focusing on an anti-bullying campaign.
"If you ask me, my journey has only just begun," she wrote. "I now have the opportunity to educate and inspire others with my activism work and new projects taking off. Every day is an opportunity to take back your dream, to embrace your journey and live the life you've always wanted. You are never too old or 'too gay' and it's never too late to start over."
(E! and Bravo are both part of NBCUniversal).