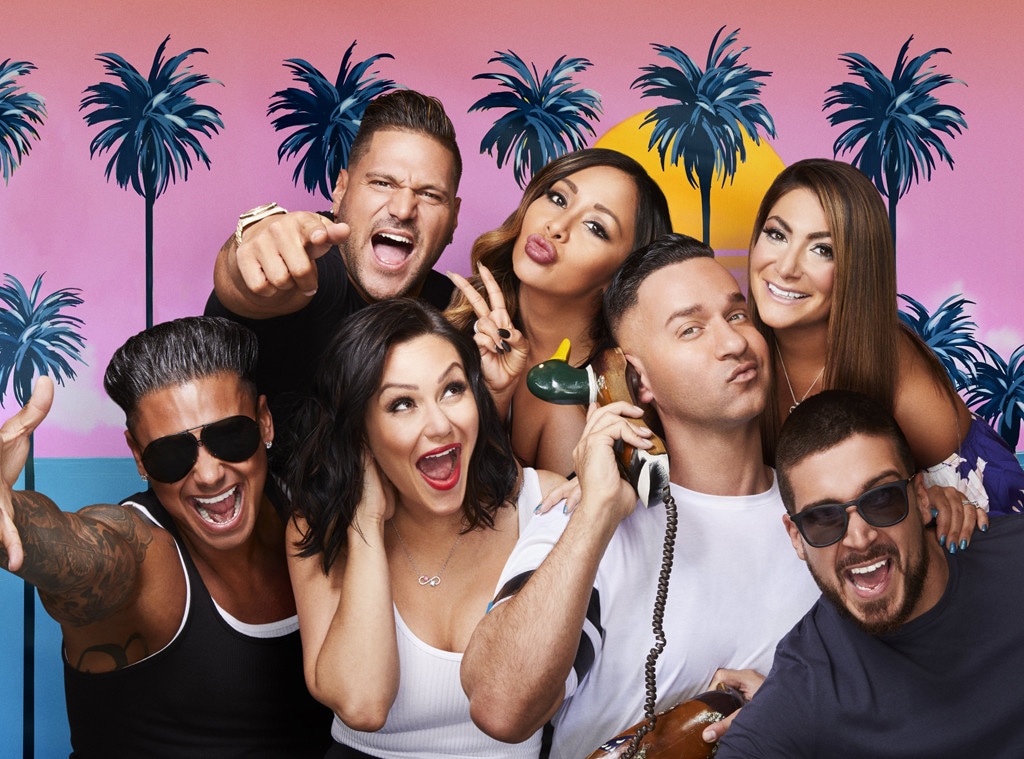 MTV
It's a tale of two bachelor parties on Jersey Shore Family Vacation.
In the below exclusive sneak peek, the ladies of Jersey Shore are planning a very PG-rated bachelor party for Mike "The Situation" Sorrentino. Pauly D and Vinny Guadagnino said they told the ladies they agree with them about keeping things tame, but of course they've got their own plans.
"The Situation used to be The Situation, I mean girls used to beg to see his abs," Pauly says in the exclusive sneak peek. "I'm not going to let this man go out on his bachelor party and leave that in the fates of the girls handling it."
Meanwhile, the girls are planning a dry party with fun games, including what Jenni "JWoww" Farley hopes is a big cutout of Mike's soon-to-be wife Lauren for "instead of pin the tail on the donkey, it's pin Mike on Lauren."
"Obviously no strippers," Nicole "Snooki" Polizzi says. Their plan? Invite Lauren up and pretend she's the stripper they got for Mike.
You think the Jersey Shore boys would have a tame bachelor party with games and no strippers? "We need to make this s—t lit," Pauly says.
"We all know Michael Sorrentino, he's a good guy, he's like a saint, but The Situation deserves a real bachelor party," Vinny says.
How will Lauren handle Pauly's real strippers he's procuring through a man he met a few years ago?
"I know he needs me," Lauren tells the girls after committing to make the trip to them work.
Uh oh.
Jersey Shore Family Vacation airs Thursdays, 8 p.m. on MTV.