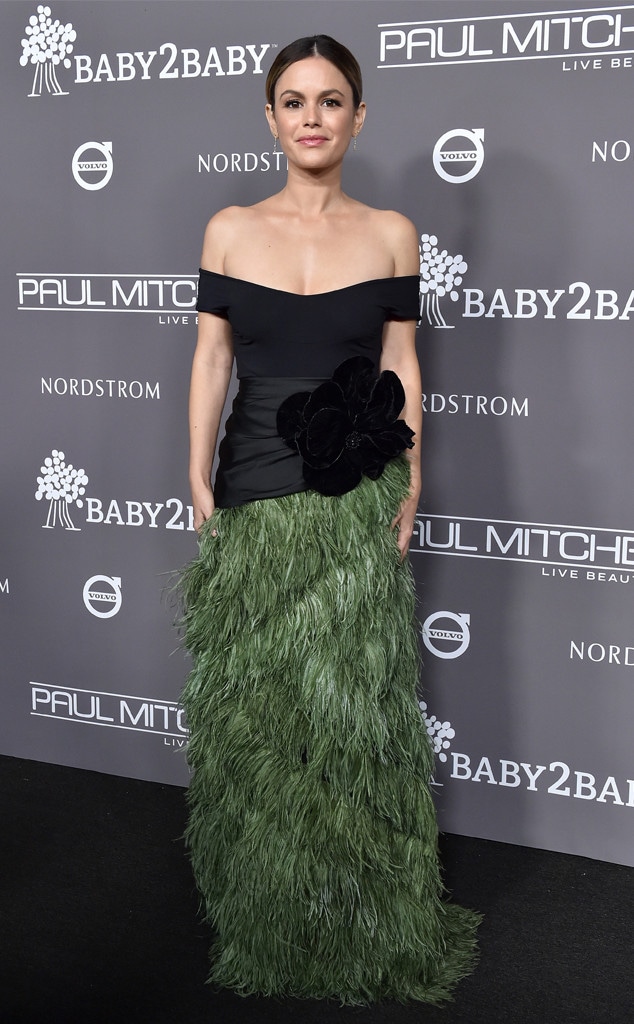 Axelle/Bauer-Griffin/FilmMagic
Rachel Bilson may be looking for a new love but, first and foremost, her heart will always belong to her daughter. 
While chatting with Bachelor alum Nick Viall on his The Viall Files podcast, The O.C. alum opened up about dating as a single mom. (She shares daughter Briar Rose Christensen, 4, with actor ex Hayden Christensen.)
"I was talking to this guys a few months back, anytime I would bring my daughter up, they would never pursue the question or ask more about her," she confessed. "It was a red flag because anyone that you're going to get involved with, if you have a kid, they have to be all about the kid." 
Indeed, the 37-year-old is quick to bring up her daughter to potential suitors, even if she's just getting to know them.
"I always put it out there," the actress continued. "She's my world and I talk about her all the time. How f--kid up would it be if I hid that?…If you're going to pursue something with someone, they have to be interested in the kid or be willing to be around the kid."
She does, however, shy away from introducing Briar to any new men. 
"She has not met anyone as of yet and it would have to be someone I know I'm going to be with," she added, noting that her daughter have a very close relationship with her dad. "It would have to be a very serious relationship."
After all, Bilson is protective of her baby. She especially goes out of her way to keep Briar out of the spotlight and off of social media.
"Everybody has a different idea of what they want to do with their kids and what not," she explained. "They don't choose to be in the limelight, you know, themselves. When they're old enough and they want to pursue it and that's what they do then that's fine. But it's not like I want to promote my kid or put her out there."
Watch:
Rachel Bilson Talks Holidays and Motherhood
The paparazzi, however, are a whole different story.
"I saw a picture the other day of my daughter somewhere and she's looking at the camera smiling because she has no idea," Bilson admitted. "She thinks someone is just taking her picture...It crushed me."
Still, she finds endless happiness in her daughter's smile. Beyond the endless selfies Briar takes on her phone⁠—"I have thousands," said Bilson. "She doesn't know it's called a selfie so I feel like it's OK."—she relishes in the perks of motherhood, which include bailing on plans and cutting through airport security.
"Kids are great for an excuse for anything," she said. "If you don't want to do something, you don't ever have to lie because like you have kids. You can leave early, you can not go and you can go to bed at 9 and it's awesome."
Joked Bilson, "I'm 80 at heart."