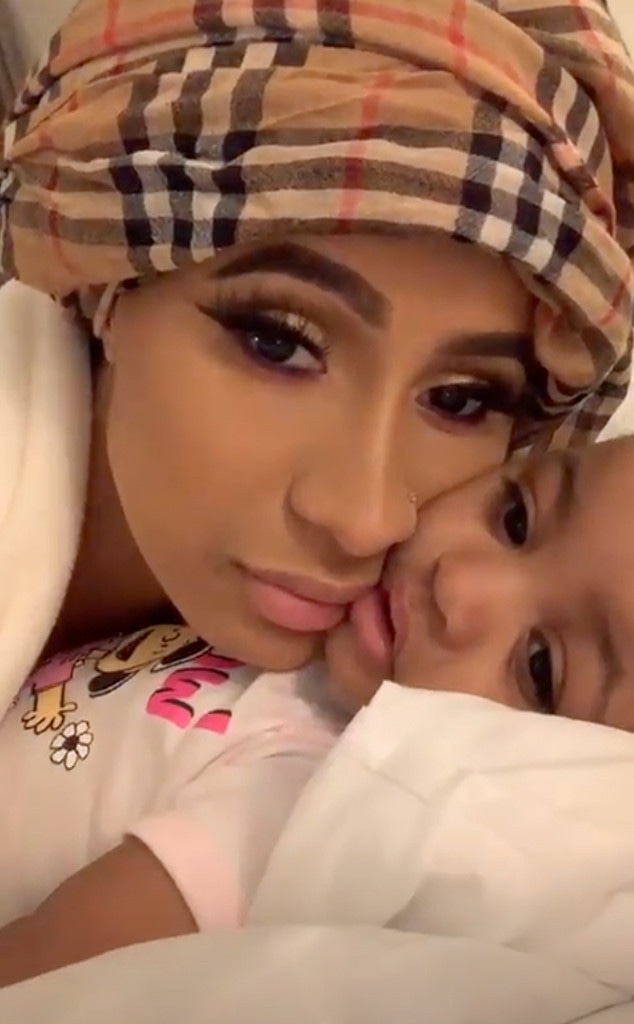 Instagram / Cardi B
Like Cardi, like Kulture. 
With Cardi B's daughter Kulture Kiari Cephus growing up before our eyes, the youngster is already reminding her famous mama of herself. Exhibit A: this video of the 1-year-old tot dancing, set to youngster hit "Baby Shark."
While the baby is seated in her bouncer, she waves her arms, kicks her legs and claps excitedly with a smile on her face. 
"It's crazy how God not only gives you a kid that looks like you but with the same energy and personality," the Grammy-winning rapper wrote on Instagram. "I saw my cousin posted this earlier and I thought it was soo funny."
Cardi concluded, "My baby is naturally hype , slick and funny and ok yea a little attitude too but I'm putting that part on her dad part."
Cardi and Offset welcomed their first child together back in July 2018. Earlier this month, the couple threw their daughter an unforgettable first birthday bash, complete with a custom diamond necklace for the little birthday girl. 
Even after the New York City blackout struck the party, Cardi and co. carried on. "When we got the power...turned the music and some lights on, it got lit again," she said on Instagram at the time. "But with no air conditioner. So we was literally melting, but people were still dancing, having fun. And then the lights came completely back on. But then they came right back off when we was about to cut the cake. And then they cut the lights back on and nobody wanted to leave. And it's 'cause of ya'll and it was such a fun party. Thank you so much."
Meanwhile, it looks like little Kulture is keeping the party going with her dance moves.
For more of the youngster's cutest moments, check out E!'s gallery below!