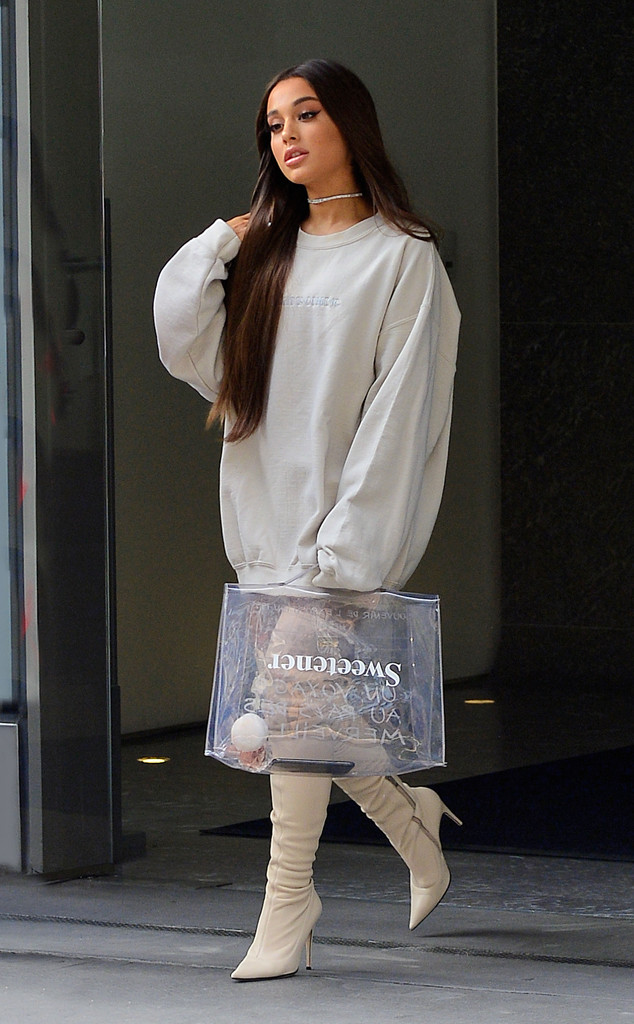 PapCulture / SplashNews.com
Ariana Grande has seemingly spoken out against celeb photographer Marcus Hyde, after a model accused him of bribing her for nude portraits.
On Sunday night, Los Angeles-based model Sunnaya took to her Instagram account and shared screenshots of her alleged direct messages with Hyde. She claimed that she reached out to him via DM after he posted an ad looking for models.
In her screenshots of their alleged conversation, she claimed that he asked her for nude photos in exchange for a free photo session. However, when she declined and said that she was only "comfortable shooting lingerie and partial nudity," he allegedly responded with: "It's 2k then."
"Yeah you wack," she said, according to her screenshot of their private messages. "Find someone else," he said. "I'll keep shooting celebs."
The 33-year-old photographer has worked with Grande, Kim Kardashian, Kanye West, Childish Gambino, Chance the Rapper, Jhené Aiko and more.