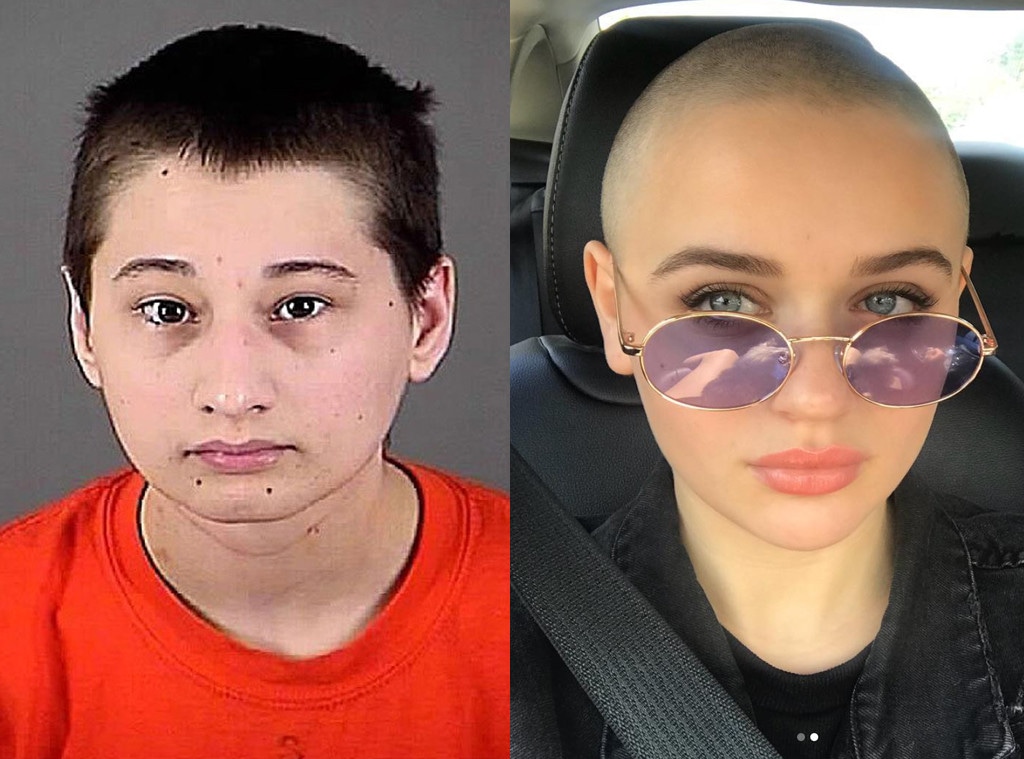 Greene County Sheriff's Office; Instagram
Gypsy Rose Blanchard was "very happy" that Joey King was cast in The Act.
The Hulu series, which is based on the relationship between Gypsy Rose and her now-deceased mother, Dee Dee Blanchard, recently earned Joey an Emmy nomination. Now Gypsy Rose, who has continued to make headlines following the 2015 murder of her mother, is speaking out about Joey and the series, via family friend and representative, Fancy Macelli.
"Gypsy can't watch The Act in prison. All that Gypsy knows of The Act is what her friends, her family and her fiancé Ken have told her," Fancy tells E! News. "Gypsy doesn't plan on watching The Act and doesn't really much put thought into these industry awards, but she was very happy that Joey King was chosen to portray her."
Fancy goes on to note that they don't think Joey was given "accurate information about what actually occurred," but that she gave "an amazing performance" and she "absolutely captured the essence of Gypsy."
Rich Fury/Getty Images; Brownie Harris / Hulu
"Based on her talent she deserves an Emmy, based on the content, The Act does not deserve an Emmy," Fancy tells E! News. "We certainly support the actress, but we do not support The Act, as it was grossly inaccurate."
Following her nomination, Joey opened up to E! News about her portrayal of Gypsy and wanting to meet her.
"There's so many things I'd want to say to her if I ever had the opportunity to sit down with her," the 19-year-old actress told E! News. "But it's one of the things where I have to think through all the things I would like to say and narrow it down to one conversation, because all the things I want to talk to her about and all the things I want to say takes weeks, and I just want her to know first and foremost, I respect her story and that all I wanted to do was to right by her. And I hope she can see and understand that."
So, would Gypsy be open to sitting down with Joey? That would be a no, according to Fancy's comments to TMZ, which state that Gypsy has "zero interest" in meeting the actress.