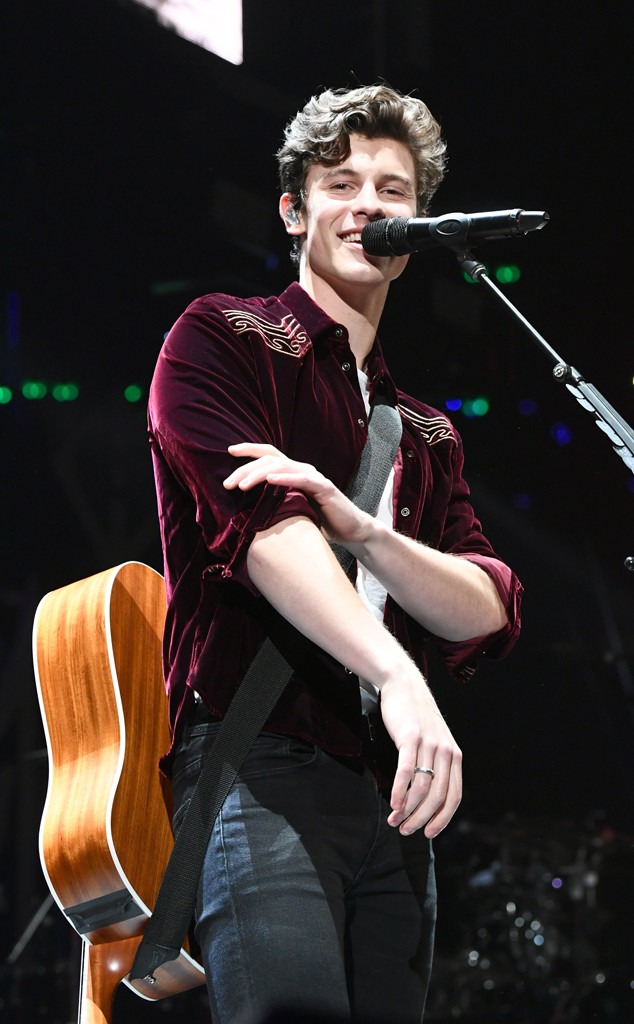 Emma McIntyre/Getty Images for iHeartMedia
It seems like Shawn Mendes is spending some of his afternoons reading tweets from you. 
Such was the case last week when the Grammy nominee responded to photos a fan tweeted of himself with a butterfly tattoo edited onto his arm. "Wait this is awesome, can u DM the drawing ??" Mendes tweeted back. 
In screenshots the fan shared, the singer also messaged her on Twitter, asking if she could send a photo of the butterfly tattoo and how she had edited it onto his arm.
She ultimately pointed him to a drawing done by Santiago-based tattoo artist, @macdreaper, with flowers covering one of the butterfly's wings. 
By Sunday, the star was having the butterfly inked onto his upper right arm, as evidenced by a boomerang posted to his Instagram Story. 
"IS THIS ACTUALLY HAPPENING," the fan tweeted in response to the update. "I'm fully crying oh my god he's really getting it."
"Who would've thought that me messing around and editing a tattoo onto him would turn into a reality??? no words," the fan further reacted. 
"For the best @shawnmendes," his tattoo artist, Livia Tsang, wrote on Instagram. "Based on an edit from a fan, original art by @macdreaper."
Needless to say, Mendes Army, he's listening to you!