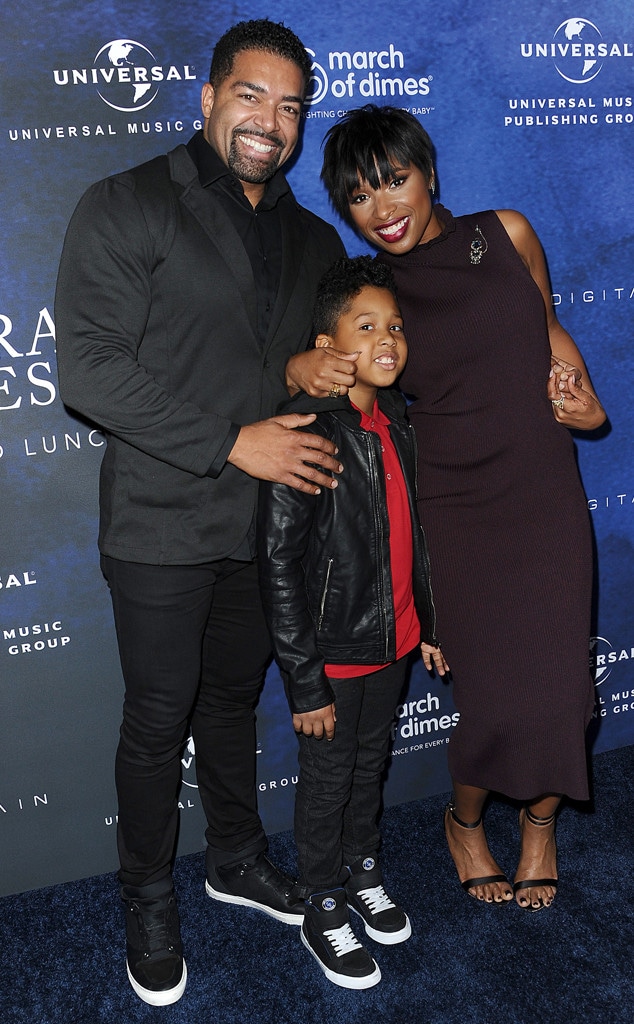 Jason LaVeris/FilmMagic
Jennifer Hudson's long custody battle is finally coming to an end.
She and ex David Otunga reached an agreement on Tuesday, nearly two years after they began negotiations. However, the details of their child support and custody agreement remain private at the behest of Hudson and Otunga. Both parties signed a gag order in 2017, meaning that they were unable to speak about the case to the public.
The custody battle began in November 2017, when Hudson requested and received a protective order against the former wrestler. At the time, her rep told E! News, "[They] have been in the process of ending their relationship for a number of months... Jennifer's actions are solely taken in the best interest of their son. Please respect her privacy at this time."
David's attorney, however, alleged that Jennifer "decided to file a meritless Petition for Order of Protection in an effort to gain an unfair advantage in the custody dispute."
Allegations of physical and mental abuse later came to light as the singer fought for the protective order for herself and their son David Otunga Jr. In a lengthy court filing from 2017, Hudson alleged that David Sr. became "increasingly aggressive, threatening and harassing behavior" towards the end of their relationship. She claimed that he would make their son scan the room with his iPad to check if there were men with Hudson, because he feared she was cheating on him. Moreover, she alleged that he kept a firearm in their home. 
David's attorney stated at the time, "Mr. Otunga has never abused or harassed Ms. Hudson or their son, and it is unfortunate, especially in today's climate, that she would feel the need to make these false allegations against him. Mr. Otunga looks forward to his day in court and in being awarded the residential care of the parties' only child."
Christopher Polk/Getty Images for The People's Choice Awards
Police conducted an investigation into the claims and David was eventually cleared of any crimes.
It is unclear how the exes split their time with their son, David Jr., because of the gag order. But Jennifer did allow the father-son duo to spend Thanksgiving together in 2017. 
E! News has reached out to their reps and attorneys for comment.