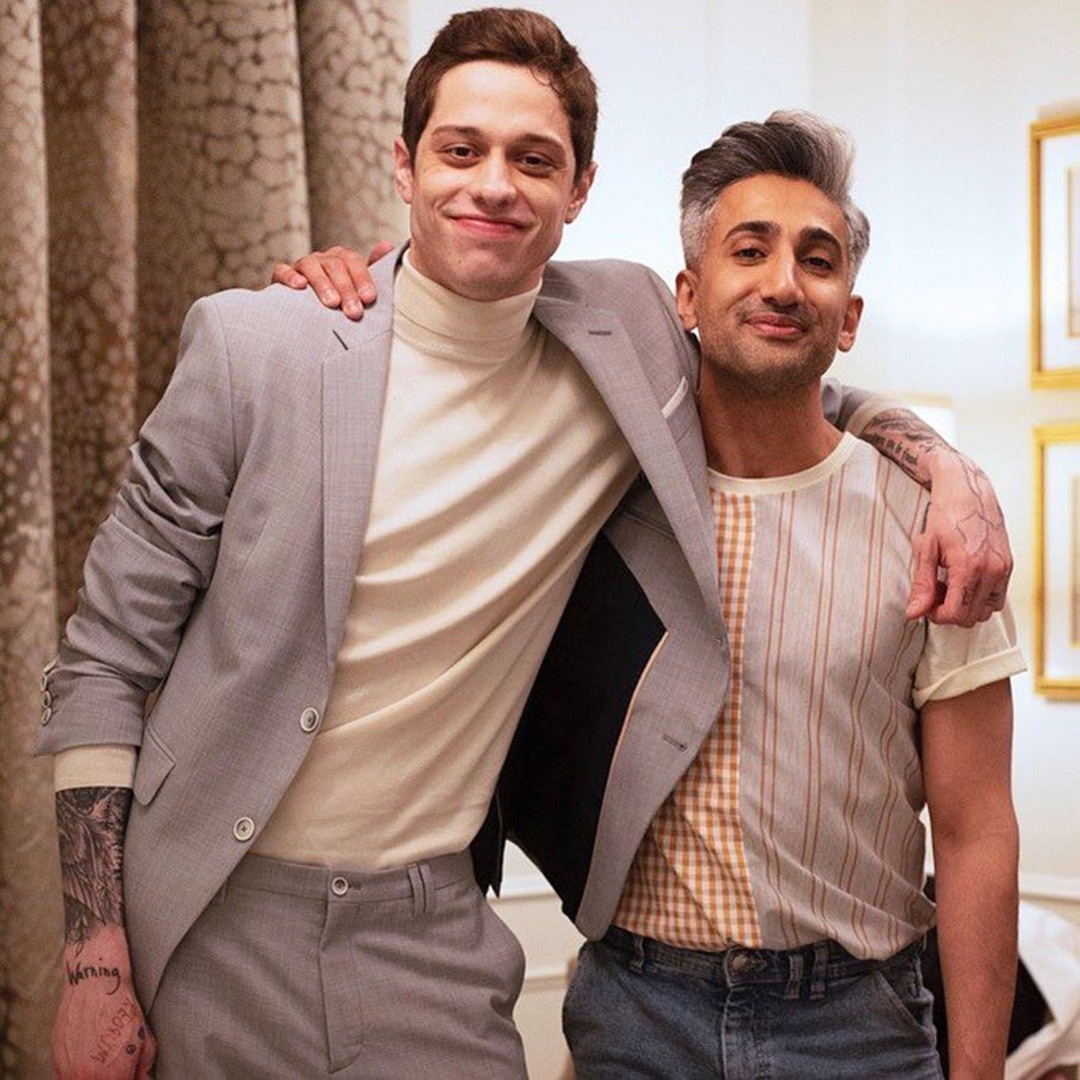 Instagram
Live from Tan France's bed, it's Pete Davidson!
It's no secret that the Queer Eye star has developed a solid friendship with the Saturday Night Live comedian. Lucky for fans, the duo was able to showcase their chemistry in a hilarious new video.
As part of the new social series Netflix Is a Joke, Pete met up with Tan in bed to get some fashion advice.
"I'm great. I just got my results back. I ain't got shit and there were some sketchy ones," the comedian joked. Tan replied, "Well, that's why I'm glad that we didn't use protection."
"I feel like it's disrespectful. If I was a girl, I'd be like, 'What, do you think I'm dirty?' I never wear a condom," Pete replied. "I'm a gentleman."
After getting out of bed, the guys couldn't help but address all the headlines surrounding Pete's "Big Dick Energy."
While some may take is a compliment, the single star had a different perspective.  
"No it's embarrassing," Pete shared. "Well, I guess it's better that it's not the other way around. I'm complaining about awesome things. Good problems Tan. Good f--king problems."
And if you thought Pete was done poking fun at himself, keep watching the video above. When Tan brought up his wishes to "highlight" a certain part of Pete's body, the comedian went straight to his own eyes.
"Yeah, you're gonna bring out my nice butthole eyes? People say I have butthole eyes because I don't sleep very much and I have Crohn's so my eyes turn different colors. But I like it, I like my eyes," he shared. "I like looking like a raccoon. Everybody else's eyes—they're regular as f--k. And I look sick and scary."
All jokes aside, Netflix's latest video also addressed some serious topics including Pete's mental health. When Tan asked how his friend was doing, the Saturday Night Live star admitted that he has lots of support from family and friends.
"It's not the coolest thing to have, but go to a doctor and get yourself checked out," he shared. "I'll be like [to my friends], 'Hey, I'm gonna be weird today.' And they're like, 'All right. All right.' That's the wonderful thing about everybody knowing I'm nuts now is now they don't think I'm a dick."