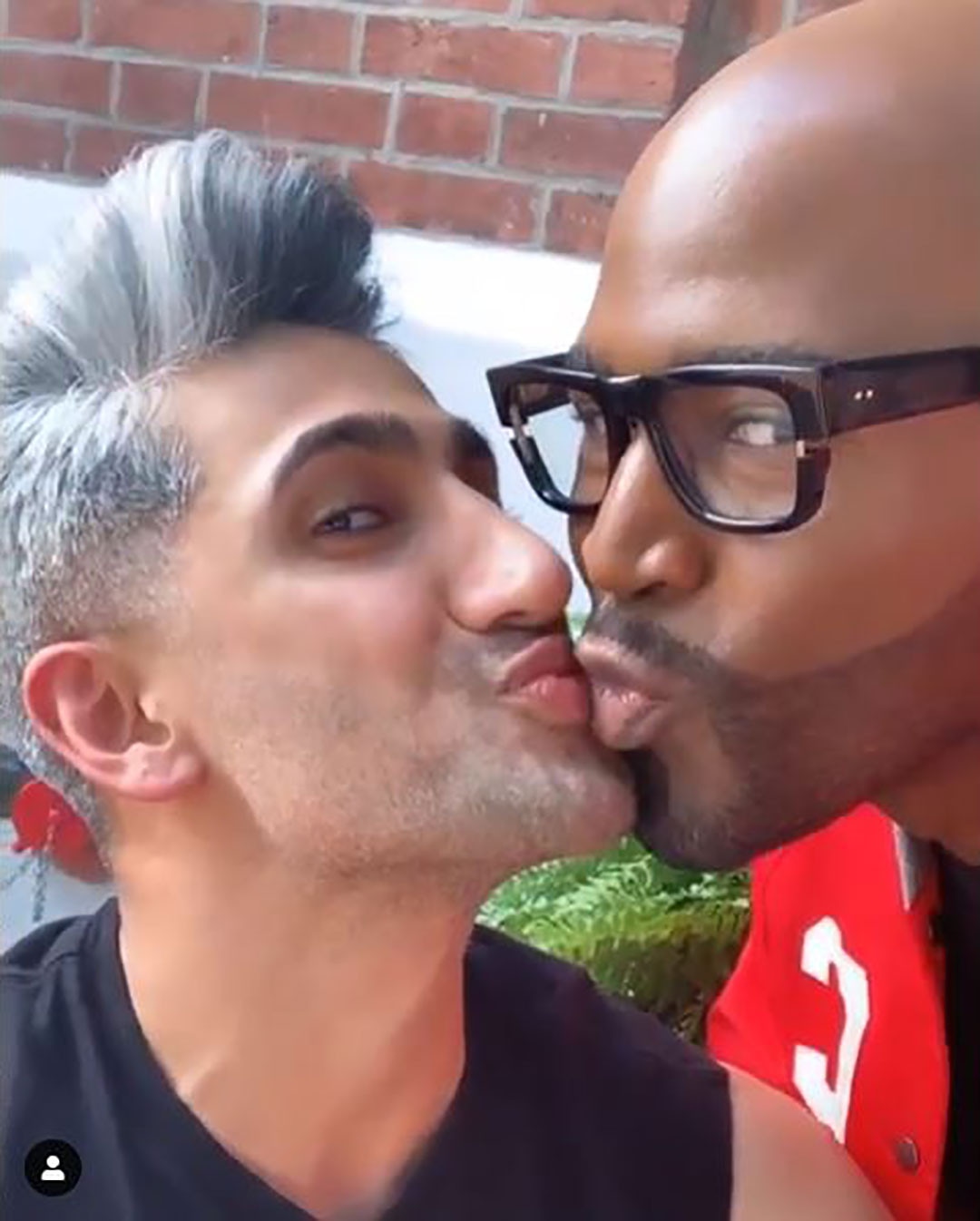 Instagram
Watch out, Jvntoni! There's a new couple in town!
Remember how Jonathan Van Ness and Antoni Porowski jokingly sparked relationship rumors with a Fourth of July kiss? Well, Tan France and Karamo Brown are showing them how to properly fake a romance! The two took to Instagram on Thursday to share a tiny peck and reveal their celeb name: TanAmo.
"Love is in the air! @jvntoni who?????" Brown cheekily captioned the video. 
Of course, Jonathan had some thoughts about the copy-cats. He briefly took over Karamo's Insta to say," I just want to let you know that that's some bulls--t. This is no romance. He is so rude!"
Meanwhile, Karamo is heard dying of laughter in the background. 
This is all just fun and games, obviously. Tan commented on the video to let the Queer Eye stans know that his husband Rob France is "JUST FINE WITH THIS NEW ROMANCE."
And, Rob himself confirmed this with a simple: "haha! YES!!!"
The playful banter continued on Jonathan's Instagram when he shared a picture of him and Antoni giving each other a sloppy smooch. Tan joked, "YOU'RE BOTH CLEARLY TERRIBLE KISSERS!"
Clearly, the Fab Five are an affectionate bunch, but this doesn't mean that their are relationships blooming. In a recent interview on E! News' Daily Pop, Tan insisted that "it's never going to happen" between any of the Queer Eye stars. "We're like brothers!"
But fans can still hope!