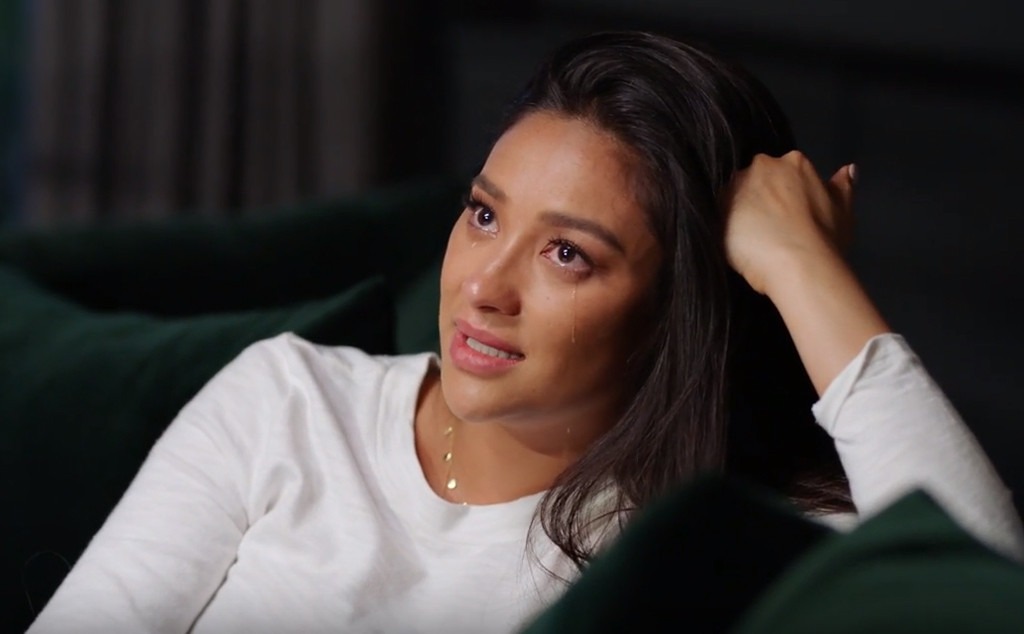 YouTube
Shay Mitchell is sharing a very personal story with her fans.
At the start of 2019, the Pretty Little Liars alum revealed the devastating news that she had suffered a miscarriage. In a message to her followers, Mitchell wrote, "The support and affection that so many of you show me lifts me up during even my darkest days, one of which happened last year after I miscarried and lost the child of my hopes and dreams."
Six months later, in late June, the You actress revealed that she's pregnant with her rainbow baby. Now, Mitchell is opening up about her pregnancy, as well, as being "blindsided" by her miscarriage, in her new YouTube series, "Almost Ready."
In the first episode of the series, entitled "Keeping a Secret," Mitchell talks about her relationship with boyfriend Matte Babel, who she says will be a "great dad."
"Matt and I started quietly dating about three years ago," Mitchell says. "I guess you could say we're best friends now."
Later on in the video, Mitchell, who is about six months along, explains why she chose to wait a bit before announcing her current pregnancy.
"I chose to hold on until I announced because of the first time," Mitchell says. "It didn't go as I had hoped for, and it was extremely difficult."
"The first time that I was pregnant last year, Matt and I hadn't been planning, it happened and we were really excited about it," she shares. "I was like 14 weeks, at that point, I had no idea the percentage of miscarriages. When it happened I was just, completely blindsided by it."
Shay then breaks down in tears as she says that she still has the ultrasound photos on her phone and footage of her visits to the doctor.
"And it's weird because, I haven't looked at them, obviously," Shay says as she wipes away her tears. "But, it's not like I forgot about that happening, so of course I'm like super happy, but I still feel for that one that I lost."
Watch the video above to see Mitchell open up about her journey and announcing her pregnancy to the world.