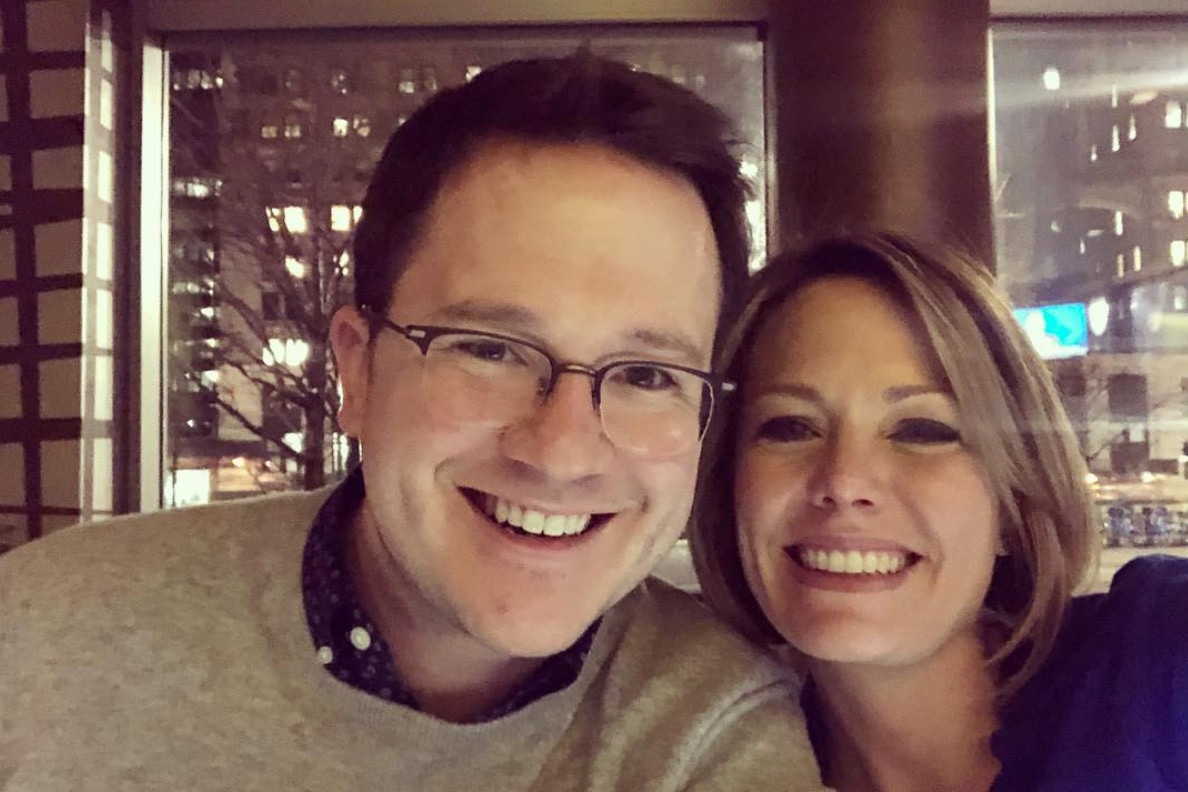 Instagram
Congratulations are in order for Dylan Dreyer! 
The meteorologist is pregnant! Dreyer shared she's expecting a baby boy with her husband, Brian Fichera, on Wednesday's episode of Today. She is due in January. The happy news came about three months after Dreyer opened up to viewers about suffering a miscarriage for National Infertility Awareness Week. While Dreyer became pregnant with her first child, Calvin, "right away," she didn't have the same experience in her attempts to conceive again.
"Nine months ago, we decided that we really wanted to have another baby," she told Today back in April. "I went to my OBGYN and I just said, 'We've been trying for about six months, and I don't really know what's going on. But my cycles are all over the place.'"
After her doctor took her blood work, Dreyer learned she had a "very low" egg count. "Instead of having the egg count of a 37-year-old, I'm more like mid 40s," she said.
She later learned that her uterus was two-thirds scarred shut. After undergoing surgery to clear out the scar tissue, Dreyer got pregnant. "It's like that moment you wait for," she said, tearing up at the time.
About a month later, she experienced "massive" bleeding. She then went to the doctor and was told it was a fluke and that the baby was fine. But after the bleeding continued for a few days, she went back to the doctor and learned she had miscarried.
"I am so blessed with the family that I have," she said at the time, "but going through a miscarriage and not knowing what the future holds is emotional. And I just want people to know that I'm going through it, too."
After sharing her story about battling second infertility, Dreyer told viewers she was going to start the process of IVF. "A part of me feels a little mad at my body for not being able to do this naturally," she admitted at the time, "but that's why we have amazing doctors and that's why I've got a great support system. God has a plan and I pray every night 'Just let me stay out of your way and you do what is best for us.'" 
But on the day she was going to start IVF, she got a call from her doctor and was told she's expecting.
It looks like Calvin is getting ready to be a big brother, too. The morning show star said he's "excited" about the baby.
Congratulations to the happy family!
(E! and NBC are both part of NBCUniversal).