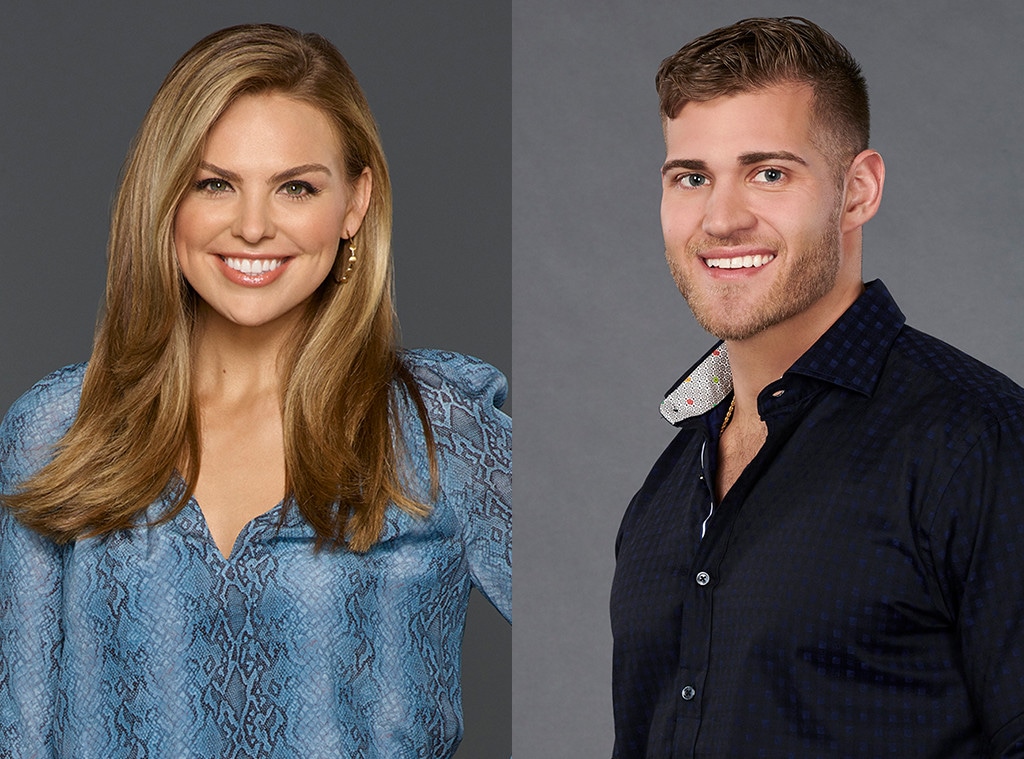 ABC
The drama between Hannah Brown and Luke Parker didn't end after Monday's episode of The Bachelorette.
After fans watched the Alabama native eliminate the contestant over his controversial comments about sex, Parker took to Instagram to defend himself.
"It hurt my heart that @alabamahannah felt I was shaming her," the import/export manager wrote alongside a photo of the duo from their Santorini date. "In our conversation, my heart was never to judge or condemn Hannah. I was simply making a decision for myself on what I expected in our relationship. Our conversations and our beliefs led me to believe we were on the same page about sex. For me it was never about getting a rose. It was always about finding a wife who would choose me [every day] just as I would choose her [every day]."
Parker then reflected on what he's learned since appearing on the ABC program.
"As for my time on the show, I made mistakes and no I'm not perfect (crazy right)," he continued. "I didn't totally behave as the man I want to be, and I did not represent Christ the way I thought I was prepared to and that has broken me. This journey has taught me so much and for that I am grateful. But the greatest gift I have received is a compassion for those who love the world and it's ways. My desire is to put the Father first above all things and share the truth that he has given to us all."
At the end of his post, he thanked everyone for their prayers and advised them to "speak truth," "rid yourself of all hate" and "let compassion drive your words." He also hinted that there was more drama to come—as the teaser for next week suggested—by writing, "Stay tuned."
But it didn't end there. Parker also took to Twitter and posted about Brown's reaction to his comments.
"@AlabamaHannah. The difference in how we view sin is seen in the response," he wrote. "I'm weeping at mine and you're laughing at yours. All sin stings. My heart hurts for both of us."
However, the season 15 star wasn't having it and quickly clapped back.
"@luke_parker777 time and time again Jesus loved and ate with 'sinners' who laughed," she replied. "And time and time again he rebuked 'saints' that judged. Where do you fall Luke? #TheBachelorette."
"@AlabamaHannah. There is a difference between eating with sinners who laugh and sinners who laugh at their sin," he shot back. "Sin is the very thing that put Jesus on the cross and that's not a laughing matter."
 "I have never said that I find my sin funny. I'm not going to [be] lectured on appropriate emotional responses by a guy who threw deli meat in a guy's lap," Brown fired back, referencing an exchange Parker had with fellow contestant Garrett Powell.
As the Twitter war continued, Parker referenced Brown's fantasy suite date with contestant Peter Weber and her comments about having sex in a windmill. 
"Your tweets about the windmill and the wood were enough," he tweeted. "It's not about the action it's about the response. If you want to talk about it, you know how to get ahold of me."
Brown also wrote, "@luke_parker777. The devil wants to shame sin. God dealt with shame when he dealt with sin, so I will not allow someone who comes in the name of God to bring me something that God has taken off me."
During Monday's episode, fans watched Parker explain that, while he wasn't a virgin, he had been abstaining from sex for the past few years and saving himself for marriage. He then told Brown he wanted to make sure they were "on the same page."
"Like, I don't believe that's something that you should be doing, and I just want to make sure you're not going to be sexually intimate with the other relationships here," he said, later noting he'd "be wanting to go home" if she had been intimate with the other men.
Brown then slammed Parker for judging her and proceeded to send him home.
"I'm a grown woman and can make my own decisions," she said at one point, "and I'm not strapped to a man right now."  
Tyler Cameron, Jed Wyatt and Weber are still in the running for Brown's final rose. But if the teaser for next week's episode is any indication, it looks like fans haven't seen the last of Parker.
Fans can see how Brown's journey to find love ends by watching The Bachelorette on Mondays at 8:00 p.m. EST.