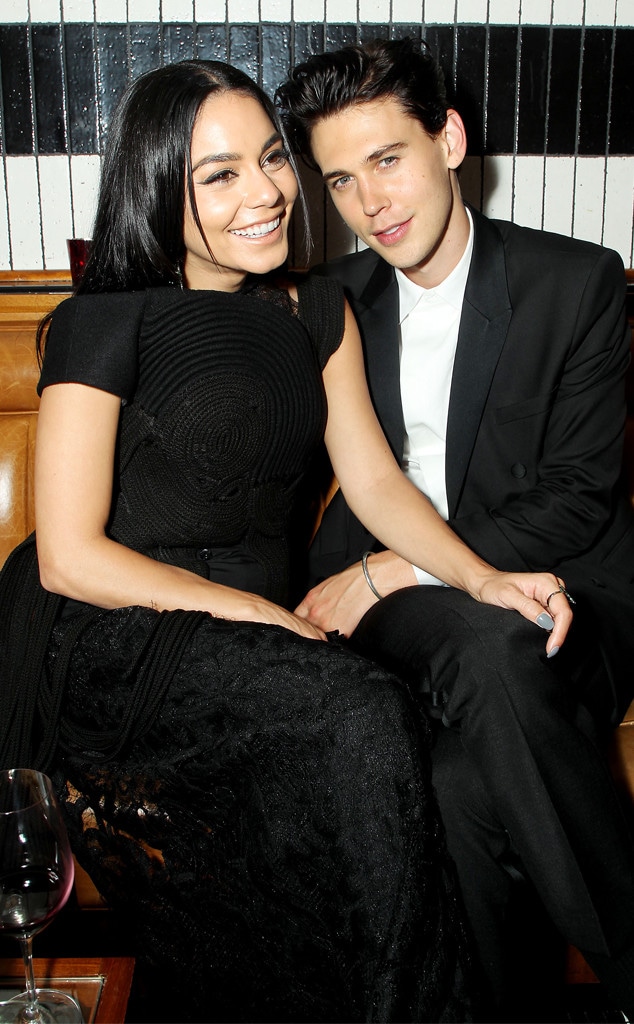 Marion Curtis/StarPix for Focus Features/Shutterstock
Congratulations to Austin Butler!
The 27-year-old actor has landed the role of Elvis Presley in director Baz Luhrmann's upcoming biopic. Luhrmann confirmed the news himself on Instagram on Monday, posting a photo of Presley's mugshot, along with a photo of Butler. According to Deadline, the movie is set to begin filming in Australia in early 2020. The film will document the iconic singer's rise to fame, as well as his complicated relationship with his manager, Colonel Tom Parker, who will be portrayed by Tom Hanks in the movie.
After the announcement was made on Monday, Butler's longtime girlfriend, Vanessa Hudgens, took to social media to react to the news.
"I AMMMM OVERRRR THE F--KING MOOOOOOOOONNNNN," Hudgens wrote on Instagram. "I CANT WAIT SO PROUD OF MY HONEYYYYY!!!"
To win the role, Butler beat out hundreds of young actors vying for the part, including many famous stars.
Evan Agostini/Invision/AP/Shutterstock
Among the celebs rumored to be in the running for the part were Harry Styles, Miles Teller and Ansel Elgort.
In response to Hudgens' post, many friends and fans have shared their excitement for Butler.
"STOPPPPPP IT HAPPENED!!!!!!!! IM FREAKING OUT!!!!!!" Sarah Hyland commented. "IM SO HAPPY! HE WORKED SO FRIKKIN HARD FOR THIS!!!"
Ashley Benson also commented, "Yes!!!!!!!!!!!!!!!"