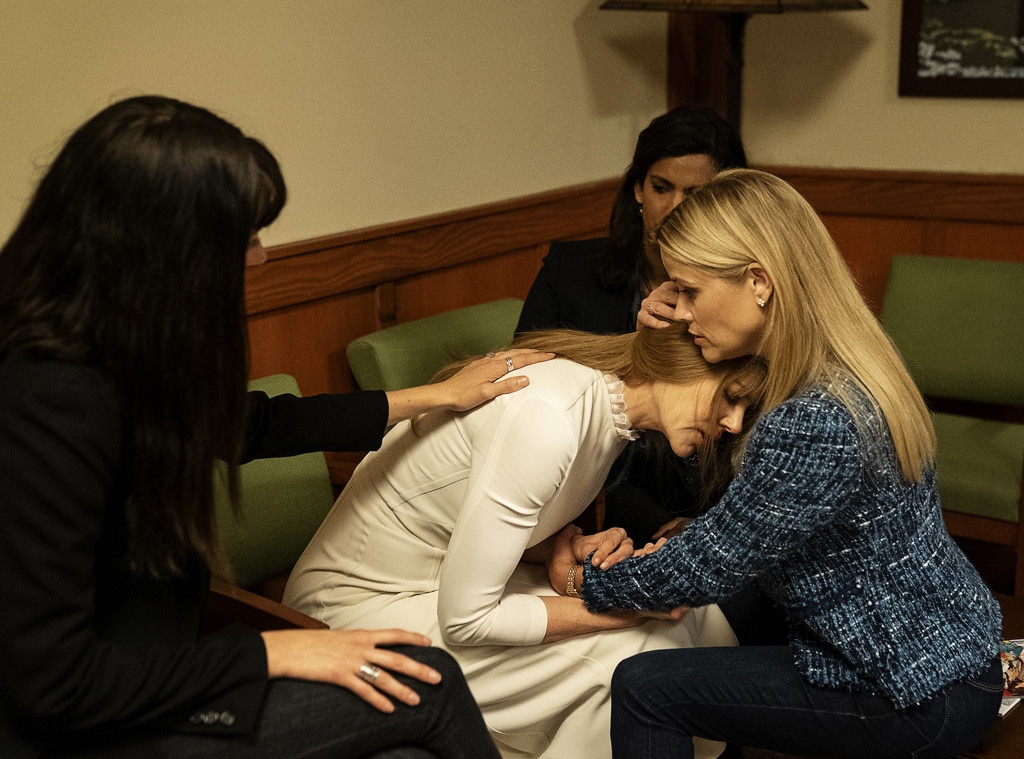 HBO
You've been wrong about the big little lie this whole time?! In the trailer for the (series?) finale of Big Little Lies, Nicole Kidman's Celeste Wright lays it all out: "The Monterey Five, whatever we call ourselves, the lie…is the friendship."
As Celeste prepares to put her mother-in-law Mary Louise (Meryl Streep) on the stand during the custody hearing for her two kids, the other members of the Monterey Five—Renata (Laura Dern), Bonnie (Zoë Kravitz), Madeline (Reese Witherspoon) and Jane (Shailene Woodley)—all continue to grapple with Perry's (Alexander Skarsgård) death and their parts in covering up what really happened. So, business as usual for season two of Big Little Lies.
"I can just see the damage that it's done. It's eroding every single one of us," Madeline says in the trailer below.
It all comes down to this!
HBO's official description doesn't offer too many clues about the outcome of the seven-episode season: "Celeste questions Mary Louise about a tragic event from Perry's childhood; Madeline worries their lie is tearing the Monterey Five apart."
The episode, titled "I Want to Know," is being billed as a season finale, but it's unlikely the stars will align once again to get everyone's schedule cleared and a story from David E. Kelley and Liane Moriarty.
"We wrote season two as if this were the end," Kelley told E! News at the season two premiere in New York.
However, HBO is saying never say never.
"Everybody involved is so busy that it's hard to imagine aligning everybody's schedule again," HBO's Casey Bloys told The Hollywood Reporter in 2018. "The fact that we were able to get season two together is a small miracle. Could we do it again? Who knows?! It's a great group. They love working together and they're really fun to work with. But everybody is really busy. So let's see."
Big Little Lies season two finale airs Sunday, July 21 at 9 p.m. on HBO.