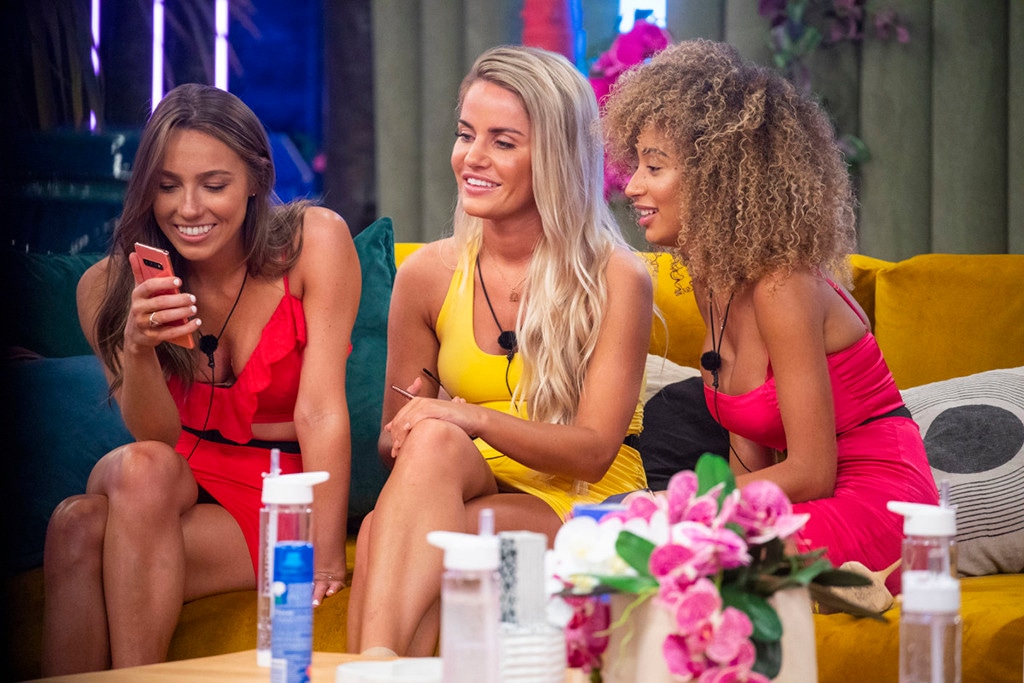 CBS
Two nights in and much has already changed on Love Island. 
We're still just as invested as we were after one episode, but our attentions have shifted over to what might be an early favorite couple: Zac and Elizabeth. 
There was a concern there for a second when, during a classic Love Island "kiss the person whose dirty secret you think this is" game, Elizabeth learned that Zac once left a girl in his bed to go hook up with his ex. She panicked about this since she'd been abandoned in bed before, but he explained that this was long ago in his past, and he learned not to be such a bad person from that experience, and now he and Elizabeth like totally have a really easy time talking to each other and they totally vibe and the only thing Zac wishes is that Elizabeth were a snuggler. 
And now we're like, kinda obsessed with them. 
The reveal of last night's cliffhanger was both exactly and not exactly as dramatic as we guessed it would be. Kyra chose Cashel, but Caro wasn't quite as bothered as we thought she might be. She wasn't thrilled, but as everyone kept trying to remember, it has been two days, and she's got options. 
Meanwhile, Cashel and Kyra shared some kisses in their shared bed. 
Caro then turned her attention to Michael, who seemed kind of into her back even if he's a little scared of her spunk and her sass. Whatever happens, every guy will need to find somebody before the next recoupling or they'll be dumped from the island!
That will be made easier thanks to the addition of two new guys: Dylan, a 25 year-old Long Island fitness coach who loves to laugh, and Cormac, a 26 year-old NYC night club promoter who thinks he's got a degree in women. One of those guys sounds better than the other and we'll let you guess which one we're talking about. 
Unfortunately for Mallory, neither one of them is John Mayer, but we've got hopes that she'll find her skinny musician Prince Charming someday. Here's the full cast and their partners so far: 
Love Island airs weeknights at 8 p.m. on CBS.