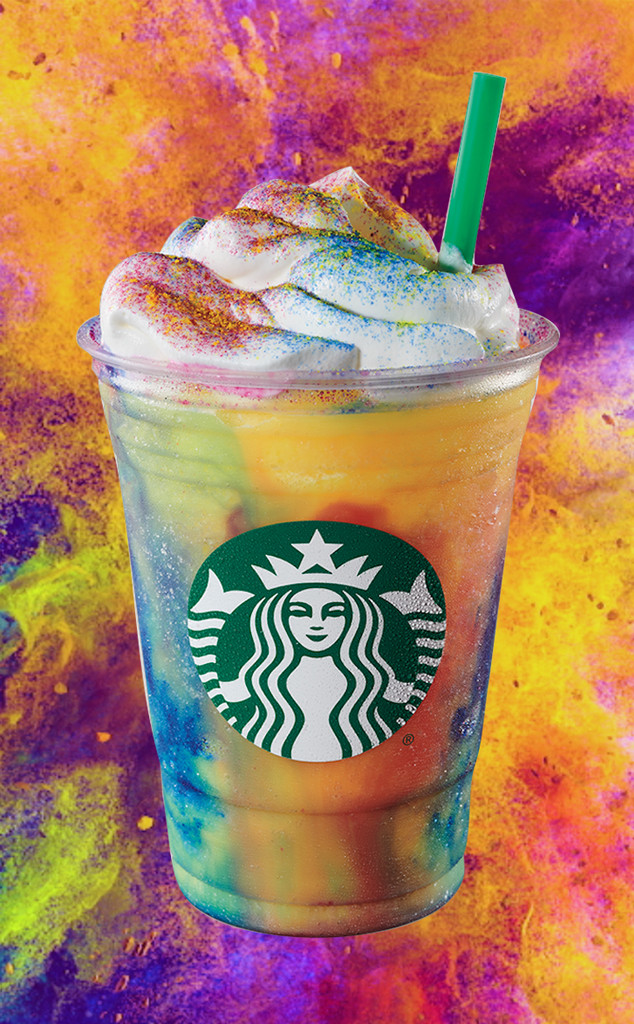 Starbucks
Behold: the newest drink to end up on your Instagram feed.
Starbucks has unveiled its lasted confection just as summer kicks into high gear. Introducing the Tie-Dye Frappuccino, a colorful fruity concoction of red, blue and yellow swirls. The vibrant drink is finished off with whipped cream and topped with matching red, blue and yellow powder.
As for flavor, the crème blended beverage has no coffee and has been described by one customer as tasting like a "banana Laffy Taffy."