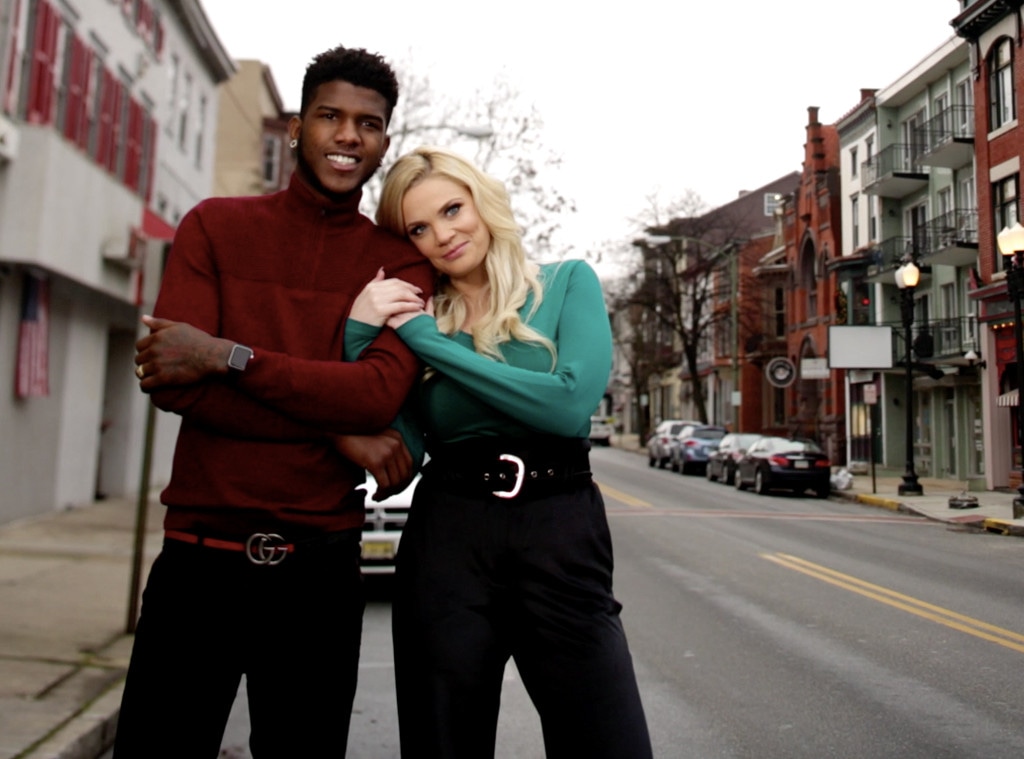 TLC
What comes after finding out your husband slept with another woman, throwing him out and then calling the police on him? For 90 Day Fiancé: Happily Ever After?'s Ashley, divorce papers come next.
In the Sunday, July 7 episode, Ashley changed the locks and called a lawyer. "This relationship is over. We will never be together again," she declared.
While meeting with her attorney, Ashley decided to file a no-fault divorce rather than declare it was fault via adultery. This was because her attorney said it would be quicker. Jay tried to win Ashley back via text, but his confessionals to the camera told another story. He texted that he wanted to work things out, but he told cameras he didn't want to be an illegal immigrant.
Jay signed the papers on camera after initially declining to do so. Because he signed, Ashley said she'd take him to the bank and then the airport and sent him on his way to stay with his brother in Florida.
Spoiler alert: Jay is currently in ICE custody.
Meanwhile…
Chantel and Pedro
The couple got things back on track just in time for their spinoff, The Family Chantel, to debut on July 22. While still in the Dominican Republic, Pedro and Chantel reconnected and recommitted themselves to the relationship. Pedro fessed up about lying to Chantel about his dance partner and she forgave him. Over a dinner, Chantel confronted Pedro about the tale Obed told her regarding Nicole and Lidia searching for an American woman for Pedro to marry. He denied any involvement and that any plan like that existed.
To prove she is also committed to making things better, Chantel agreed to dinner with Pedro's mother and sister. It didn't go super well, but Chantel stood her ground, as did Lidia, who demanded respect.
Russ and Paola
The new parents prepared for the arrival of Russ' mom. That preparation included fighting over whether or not Russ' mom could hold the baby for an extended period of time and Paola telling her visiting mother about how much she hated life in Oklahoma with Russ' parents.
Colt and Larissa
Fresh off her second arrest and case dismissal, Larissa was at odds with Colt and his mother Debbie. She refused to tell them about the outcome. While on the way to a store, Larissa and Debbie began arguing about…that remains unclear. However, the argument ended with Debbie demanding Larissa leave her car. Once she did, Debbie took off and Larissa got a ride home with the show production crew. Back at home, Larissa told Colt her version of events, but that quickly devolved with Larissa asking Colt, "Do you f—k her?" in regard to his mother. Larissa stormed out of the house, but not before calling Colt a fat pig.
Elizabeth and Andrei
Elizabeth finally had the baby! And after she told her mother she didn't want her in the delivery room, she changed her mind and mom Pamela mad her way there to help with the natural delivery of baby Eleanor. Elizabeth's sisters came to visit and it seemed things finally started to thaw between them and Andrei…
90 Day Fiancé: Happily Ever After? airs Sundays, 8 p.m. on TLC.