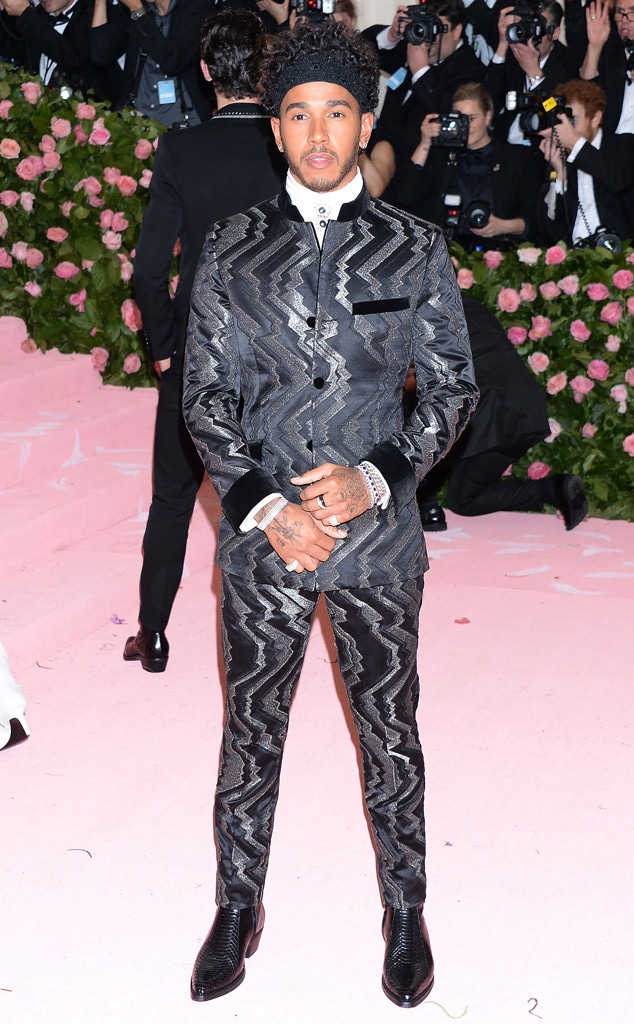 Broadimage/REX/Shutterstock
Lewis Hamilton has drive—and he's going full speed head toward his next goal.
As a five-time Formula One World Champion racer, he's the most successful British driver in the history of the sport. He holds records for most career points, most wins at different circuits and the most grand slams in a season among countless others. And, he's just getting started.
Off the race track, the 34-year-old has positioned himself as a budding fashion icon, even launching his own line TommyxLewis with Tommy Hilfiger during 2018's New York Fashion Week. 
"I love color. I love bold stuff. I quite like taking risks," he mused to GQ UK. "There are parallels between fashion and Formula One. We have 1,600 people in my team [Mercedes] to build those two cars and everything is built in-house. It's very similar to how they do these fashion shows. There's so much work that goes into it. Months and months for eight or ten minutes of a show."
He may be readying himself for retirement from racing, but not the spotlight. "These past six or seven years, I've really been focusing on understanding the things that I like, the things that I'm good at, the things that I feel passionate about," he has said. "Fashion was about discovering something else I was into so that when I stop racing I have something else that I'm passionate about to move on to."
He dabbles in music, too. It's been a passion "since I was really young," he told The Telegraph. "I started playing guitar when I was 13. In here, I can be me, I can be vulnerable. I can show a side of me that people don't get to see." There are rumors he is featured on Christina Aguilera's 2018 hit "Pipe" under the pseudonym "XNDA."
Along this wild ride, he's made countless friends and supporters in Hollywood, including Justin Bieber, Millie Bobby Brown, Gigi Hadidi, Hailey Baldwin and Will Smith. Just to name a few. 
Even Prince Harry is a fan. "Lewis, thank you very, very much for not making the British pubic sweat," the royal said while applauding his win at the Formula One World Championship in Abu Dhabi. "You are an absolute legend."
Legendary, indeed. And now, he's a fan favorite to win best driver at the 2019 ESPYS. Ahead of the sports world's big next, keep scrolling for an inside look at Lewis' glamorous life off the race track.
The 2019 ESPYS, hosted by Tracy Morgan, will air live on ABC Wednesday, July 10 at 8 p.m. ET.