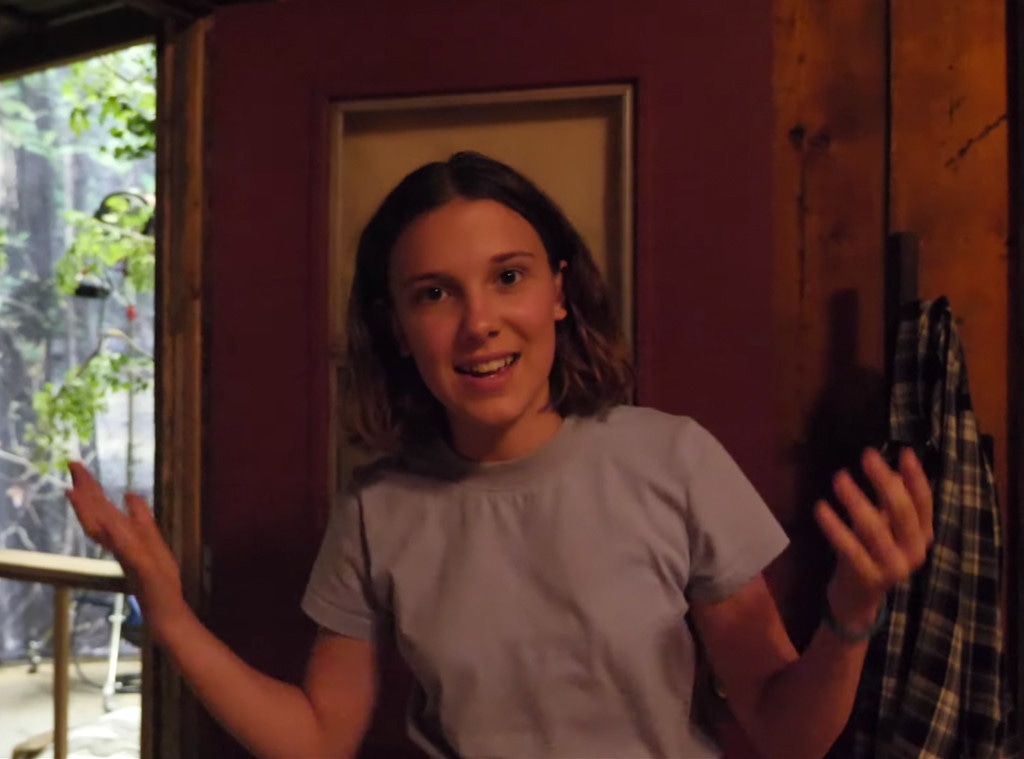 Netflix
Hawkins, Indiana exists…in Atlanta, Georgia.
Season three of Stranger Things is out, and the sprawling season has more sets than before, and they're all in Georgia. Noah Schnapp, Finn Wolfhard, Millie Bobby Brown and the rest of the Stranger Things cast are here to take viewers behind the scenes of the sci-fi hit. In the video below, get a closer look at the sets you're so familiar with.
"This is my set, this is my house," Brown says while in Hopper's cabin. "I've never actually used the bathroom. I don't feel like Eleven has ever actually peed, which is interesting."
Eleven's bedroom, according to Netflix, is decorated with items left over from Hopper's (David Harbour) first trailer.
The attention to detail on the sets is extraordinary. Like Eleven's dice that say "Mike."
Schnapp took viewers behind the scenes of the Byer household, including showcasing Jonathan's (Charlie Heaton) room, his character's bedroom and all the drawings that adorn the walls. The exterior of the home is actually a real location in Atlanta that production replicated on the stages.
Click play on the video above to hear Wolfhard's parking woes with Gaten Matarazzo, see Priah Ferguson, Erica on the series, go to school, all the costume inspiration in the wardrobe apartment (including insight into an outfit Lucas wears in the season) and more. Arguably the best part? Sadie Sink introducing the dogs of Stranger Things—Stranger Dogs if you will—who roam the set from various departments.
Stranger Things season 3 is now streaming on Netflix.