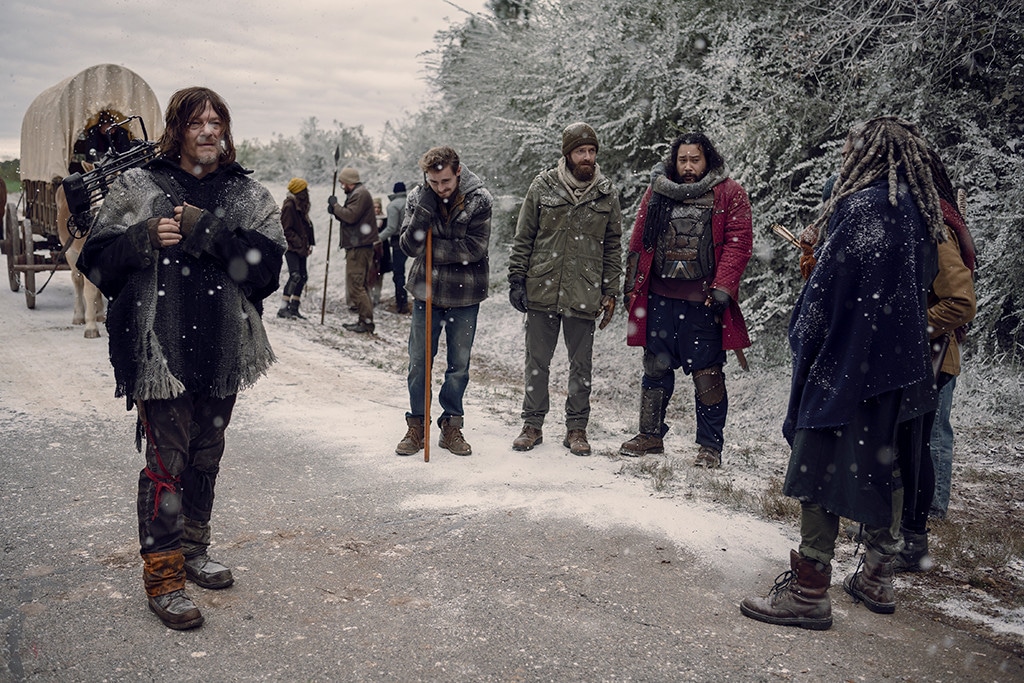 AMC
The Walking Dead—both the comics and the TV show—is no stranger to pulling off a shocking surprise death, but the one the Image Comics series just pulled on fans may take the cake, because it's of the series itself.
Yep, the long-running comic series by Robert Kirkman and Charlie Adlard is ending with issue No. 193. The news came as a big surprise to readers and viewers of the TV show. Kirkman announced the decision in the letters page of the issue out July 3.
"The Walking Dead has always been built on surprise. Not knowing what's going to happen when you turn the page, who's going to die, how they're going to die…it's been ESSENTIAL to the success of the series. It's been the lifeblood that's been keeping it going all these years, keeping people engaged," Kirkman wrote.
"It just felt WRONG and against the very nature of the series not to make the actual end as surprising as all the big deaths..." the author continued.
So, what does this mean for The Walking Dead comic series set to enter season 10? The show has already produced spinoff Fear the Walking Dead and another is on the way. The growing TV universe also includes a set of movies starring Andrew Lincoln as Rick Grimes.
"This extraordinary comic created a world that already lives in multiple forms, and in the hearts and minds of millions of fans around the world, and will for many years to come," AMC said in a statement to E! News.
The Walking Dead TV series currently stars Norman Reedus, Melissa McBride, Danai Gurira and Jeffrey Dean Morgan. Gurira is poised to exit the series in the upcoming season 10.
In April, AMC announced a new Walking Dead series would join Fear and the mothership series. This one, created by Scott M. Gimple and Matt Negrete, would follow two young female protagonists and focus on the first generation to grow up in the zombie apocalypse.
"We're thrilled that the Dead will keep walking into a new corner of the post-apocalyptic world, a corner that will present stories and characters unlike any that The Walking Dead has dramatized thus far, and that is bound to excite one of the most passionate fanbases in television," David Madden, president of programming for AMC Networks and AMC Studios, said in a statement. "Scott has been an invaluable leader for the Universe since taking on the role of chief content officer, with a distinct and innovative vision for the franchise. Likewise, we're excited to have Matt, who has been a crucial part of The Walking Dead family for over five years and penned many memorable episodes of TWD, at the helm of this original series."