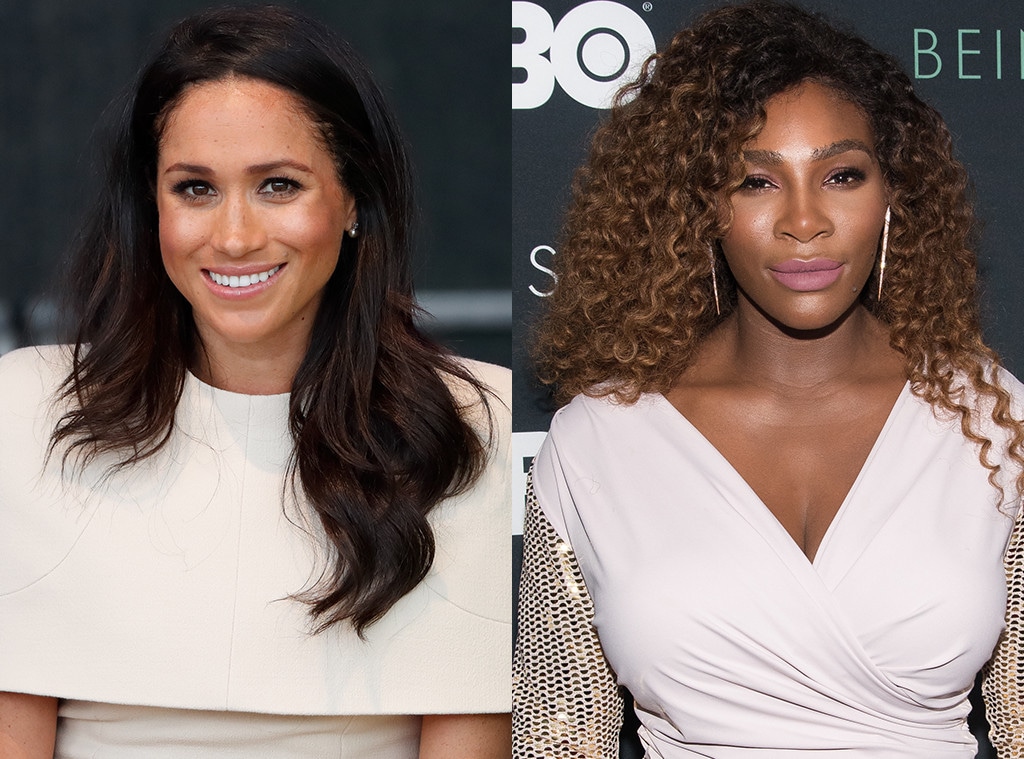 Max Mumby/Indigo/Getty Images; Mike Pont/WireImage
It's been almost two years since Serena Williams welcomed her first child, Alexis Olympia Ohanian Jr., into the world. While some fans might expect the tennis pro to pass on some parenting advice to her friend and new mom, Meghan Markle, the star athlete doesn't feel the need.
"I never pass on words of wisdom because I feel like everyone—when they have a kid, especially when you just have a baby, it is so difficult to just be," Williams said on Monday's episode of BBC Breakfast. "It's just like get through the first three months, four months and then we can talk."
However, if the Duchess of Sussex does ever want parenting tips, she can certainly turn to the tennis champion. During the interview, Williams opened up about how becoming a mom has changed her perspective on life. 
"Becoming a mom has changed my perspective on a lot of things," she said. "It also has changed me in terms of—I want to leave a legacy. I want to be this, you know, positive person for my daughter…Everything I do, I want to do it for my daughter and I never, obviously, had that motivation before."
In addition, she spoke about how she tries to imagine what it must be like to grow up in today's world and how she tries to promote body positivity and strength in media.
"Yeah for me, it's really important to believe in yourself, and it's hard. I can't imagine growing up nowadays in this time, but I have to because I have a daughter that's going to grow up in this time," she said. "So, I kind of need to put myself in that situation, and what do I want out of that? So, that's how it kind of starts. Then, for me, I do have a voice that I can use, and how do I use that in a positive way?"
Williams did share some tips for new moms during an April interview with E! News.
"Accept mistakes and don't expect to be perfect," she said about a month before the royal gave birth.
Watch:
Serena Williams Says Meghan Markle Will Be "the Best Mom"
And while the tennis pro may not be supporting her BFF by providing parenting advice, she has certainly supported her in other ways. As fans will recall, Williams hosted a baby shower for the duchess in New York along with Amal Clooney back in February. She also told E! News she expected the royal to "be the best mom."