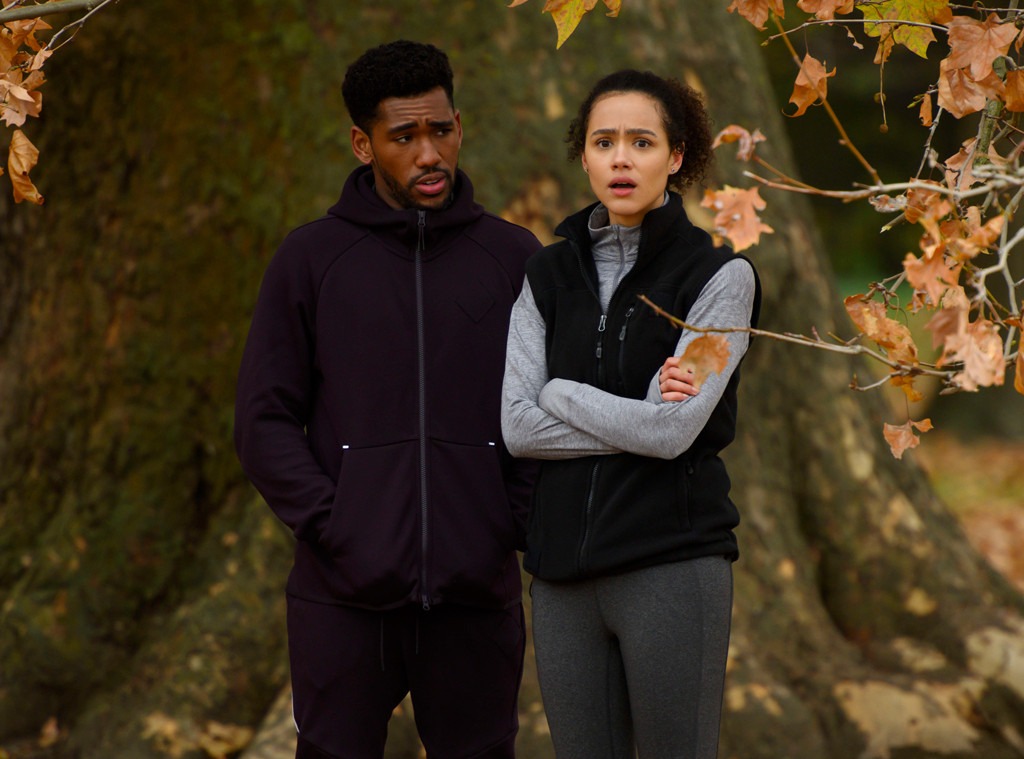 Hulu
Are you ready for romance? The first trailer for Four Weddings and a Funeral, Mindy Kaling's new anthology series based on the movie of the same name, is here and it's got Kaling's fingerprints all over it.
The series, which stars Game of Thrones veteran Nathalie Emmanuel, Guz Khan, Zoe Boyle, Harish Patel, Nikesh Patel, John Reynolds, Rebecca Rittenhouse and Brandon Mychael Smith, follows Maya (Emmanuel), a communications director for a senatorial campaign, who receives a wedding invite from her college classmate in London.
After Maya leaves her professional and personal life behind to reconnect with friends at the wedding, things take a turn and a personal crisis ensues. The trailer below features said crisis, including falling for her friend's boyfriend.
"Relationships are forged and broken, political scandals exposed, London social life lampooned, love affairs ignited and doused, and of course there are four weddings… and a funeral," Hulu said in a release.
Kaling and Matt Warburton wrote the pilot and serve as executive producers with Tracey Wigfield and Richard Curtis. Other executive producers include Jonathan Prince, Howard Klein, Charlie Grandy, Tristram Shapeero and Charles McDougall.
Peep the trailer above and keep your eyes peeled for Four Weddings and a Funeral film star Andie MacDowell. The original movie debuted in 1994 and featured an ensemble cast including MacDowell, Hugh Grant, John Hannah and Kristin Scott Thomas.
The first four episodes of Four Weddings and a Funeral premiere Wednesday, July 31. New episodes follow weekly on Hulu.