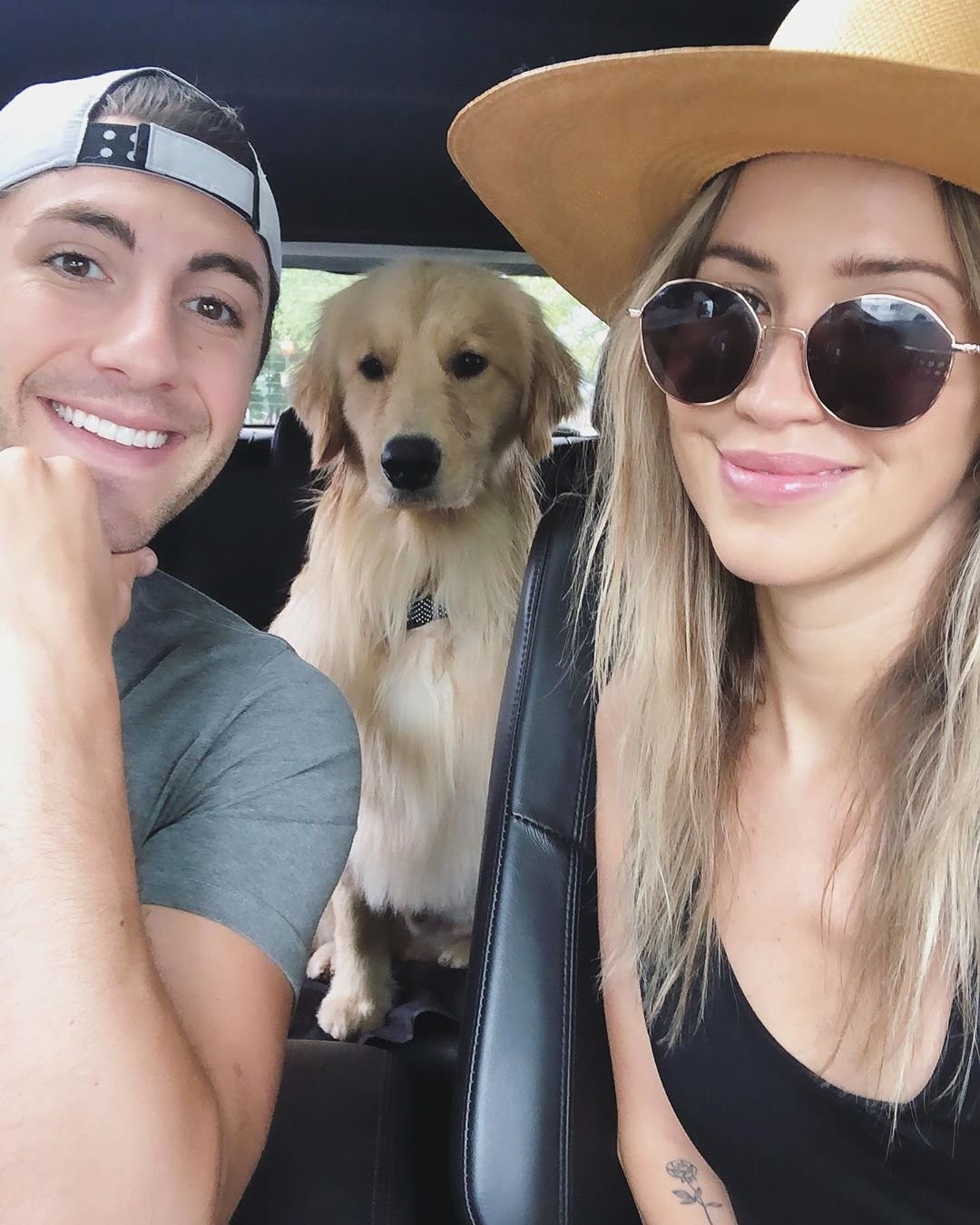 Instagram
It's the question Bachelor Nation fans can't help but ask: Are Kaitlyn Bristowe and Jason Tartick going to get engaged?!
Between moving in together, adopting a dog and being #CoupleGoals on and off social media, the famous pair is going strong with no signs of slowing down.
And in a new interview with E! News, the couple both agree that the next step could involve a brand-new piece of bling.
"I think I can speak for Kaitlyn," Jason shared with us. "I think Kaitlyn has an expectation within a year."
Kaitlyn added, "I don't have an expectation. I don't expect anything. I just think on the path that we're on, it would make sense that this is the next step. And moving in, we have the confidence in our relationship. We just rescued a dog together so that just feels like the next step in our relationship."
For those who still think this couple is moving too fast, both parties say that at this point in their lives, they know what they want in a relationship. And spoiler alert: They are both really happy.
"We're on the same page. We know what we want out of this relationship," Jason explained. "The next step is moving in together. We then threw in a little curve ball and rescued a dog so we're doing a crash course and all the stars are aligning for sooner rather than later."
With all this talk about getting engaged, some fans may go straight to wedding planning. After all, Bachelor Nation fans love a televised ceremony.
Although Kaitlyn doesn't see her big day "being a televised wedding" or "doing it on one of the shows," she understands that people are invested in the relationship.
"We want to share things with [fans] but I think I want it a little more private," the Off the Vine podcast host shared.
Jason added, "There's just nothing more important to me than family and friends and just making sure that all the most important people to us in the world that have put us in the position that we are in today are there to share that special day. I just get goose bumps thinking about it. I think in typical Kaitlyn and Jason fashion, I would imagine a wedding of a lot of fun, parting, singing, dancing, eating, open bar, top shelf." Oh, and maybe some of Kaitlyn's wine too.
But first things first. For the time being, the couple will continue to get used to living together. They'll make sure to watch the rest of the season of The Bachelorette—they are big fans of Hannah Brown.
And in regards to their new dog Ramen Noodle—who already has more than 178,000 Instagram followers—perhaps it's good practice for babies.
"I've had baby fever for like the last 10 years of my life so this is definitely cooling that fever down a little bit," Kaitlyn admitted after describing all the attention her dog needs. "It's just that we have so much going on that babies and a family is obviously part of the conversation, but we're like when would we even have time to do this? I mean he's got to put a ring on it first too."
Your move Jason!