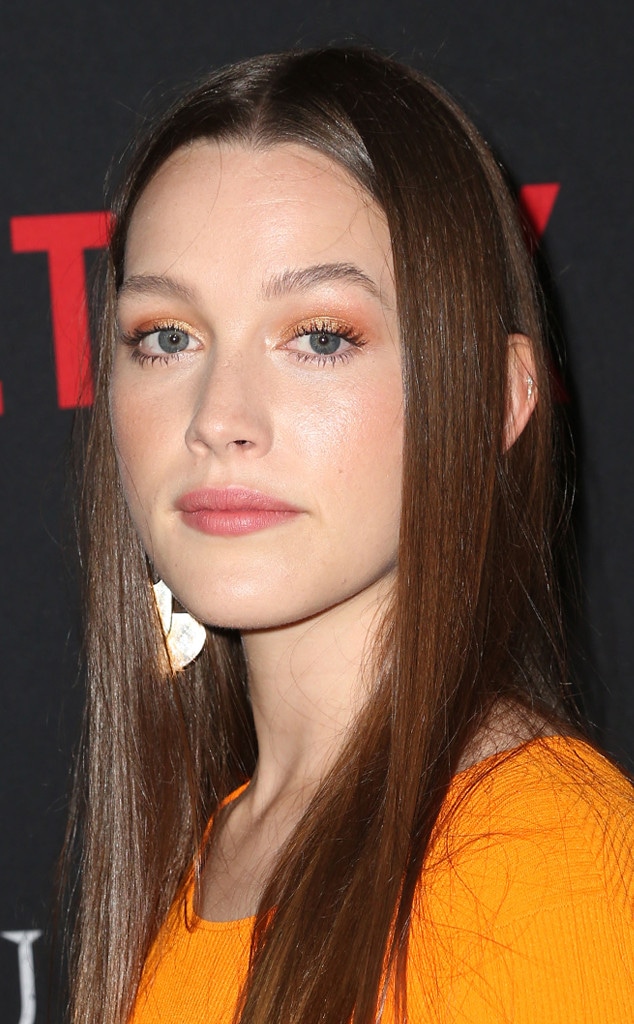 David Buchan/Shutterstock
The Haunting of Hill House is over, now it's time for The Haunting of Bly Manor.
Netflix announced the details of the next chapter in the new anthology series, including the return of Haunting of Hill House star Victoria Pedretti. She played Nellie Crain in the first season.
"I play Dani, a governess who takes care of two very unusual children," Pedretti said in a video released on Twitter. "I'm so excited to get going. It'll hit Netflix in 2020 and I think you're going to love it."
The title was revealed in February 2019 and the new season is inspired by The Turn of the Screw by Henry James.
"Mike Flanagan and Trevor Macy are masterful at creating authentically frightening stories that leave audiences on the edge of their seats, but unable to look away," Cindy Holland, vice president of original content at Netflix, said in a statement when the renewal was announced. "We're excited to continue our partnership with them on The Haunting series and future projects to come."
The Haunting of Hill House turned into a big hit for the streamer, with many wondering what would come next. Flanagan said the story of the Crain family at the center of the first season was done.
"I think that there are all sorts of different directions we could go in, with the house or with something completely different. I love the idea of an anthology as well. But to me, I felt like the Crains have been through enough, and we left them exactly as we all wanted to remember them, those of us who worked on it. We toyed with a cliffhanger ending and we toyed with other ideas, but ultimately, in the writers' room and with the cast and everything else, we really felt like the story demanded a certain kind of closure from us and we were happy to close the book on that family," he told EW in October 2018.
Along with Pedretti, the first season starred Michiel Huisman, Carla Gugino, Henry Thomas, Elizabeth Reaser, Oliver Jackson-Cohen and Kate Siegel.
Pedretti shot to fame with The Haunting of Hill House. In the upcoming season of You, Pedretti will play Love Quinn, an aspiring chef who comes into contact with Joe Goldberg (Pen Badgley).