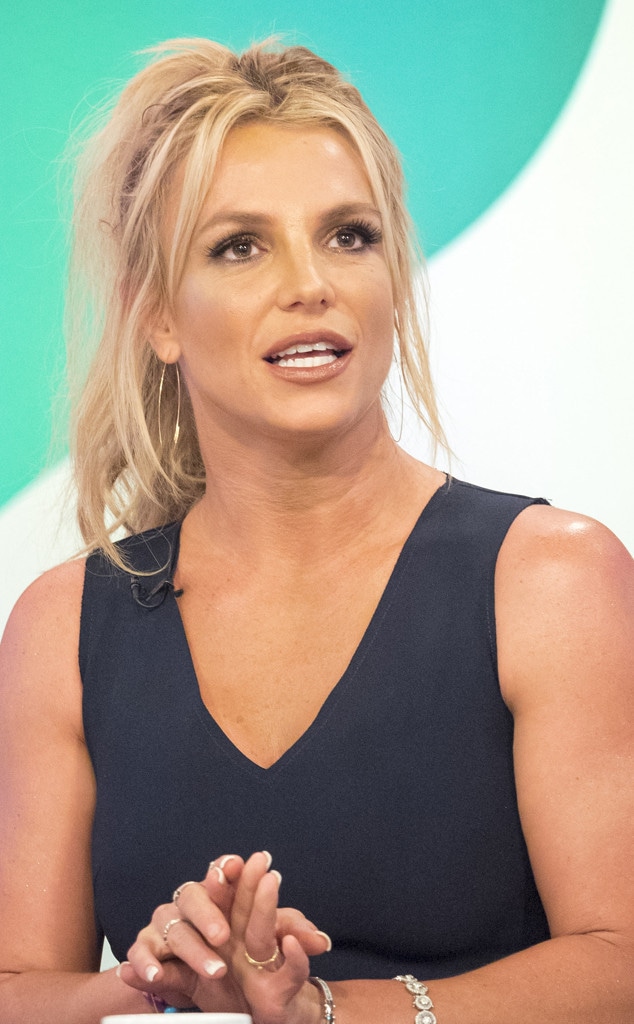 Ken McKay/ITV/REX/Shutterstock
What do we have here...
Earlier this month, avid Instagrammer Britney Spears took to her account to call out paparazzi for allegedly altering photos of the bikini-clad star in Miami. "Yesterday I went swimming, I look like I'm 40 pounds bigger than I am today," Spears says in her Instagram Story at the time. "This is how I am right now, and I'm skinny as a needle. You tell me, what is real?"
However, now fans are pointing the finger at the pop star herself and a recently posted snap from the singer that appears warped. In the shot, the performer stands in front of a full-length mirror with her bathroom counter behind her. 
"I went shade shopping today but found nothing !!!! Oh well," she wrote in the caption. "..... but I did find a nice bracelet !!!!!!"
But, fans weren't looking at Spears' new bracelet. Instead, they noticed a cabinet behind her is curved, seemingly the result of editing around her bare waist. 
"Oh my. Britney weren't you just blaming paparazzi for photoshopping your image yet....," one fan pointed out in the comments. 
"Not trying to be mean but you can obviously tell you photoshopped your waist," a second observer weighed in. 
"So skinny she bent the drawers," another quipped. 
While Spears has not responded to fans pointing out her faux pas, she did conjure up memories of her hit "...Baby One More Time" in a tied white blouse and plaid school girl mini skirt. 
As one follower joked, "DONT SAY IT DONT SAY IT DONT SAY IT DONT SAY IT '...My loneliness is killing me, AND I!!'"