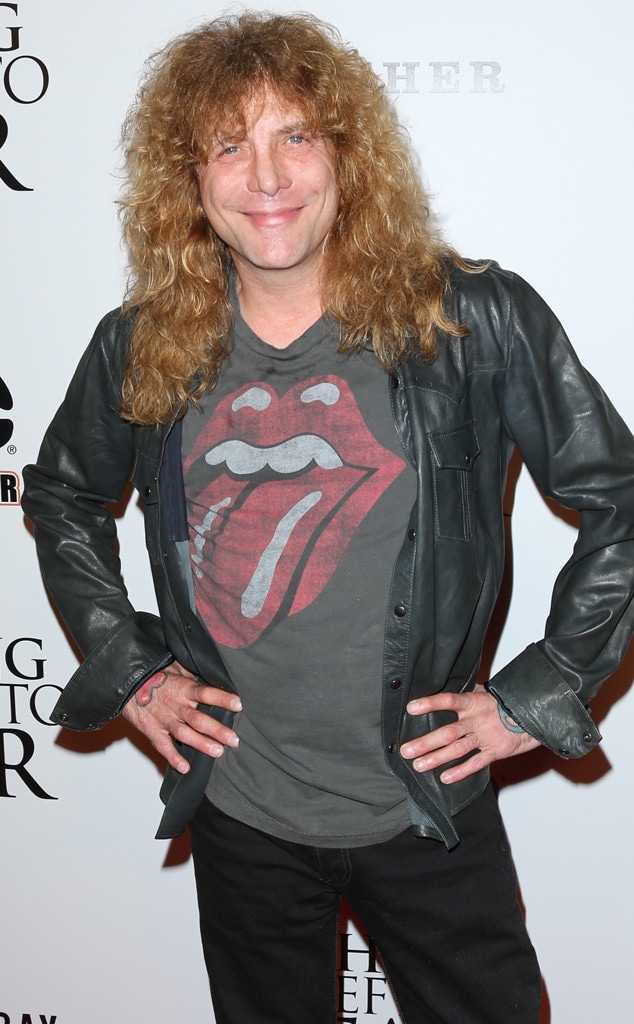 Paul Archuleta/FilmMagic
Former Guns N' Roses drummer Steven Adler has been hospitalized after a possible suicide attempt.
TMZ, which broke the news, quoted law enforcement sources as saying that someone at the musician's Los Angeles home called 911 around 6:30 p.m. on Thursday to report that someone had stabbed themselves, and that cops later discovered Adler, 54 with a stab wound to his stomach. The outlet said he was treated at a hospital for non-life threatening injuries.
An LAPD spokesperson confirmed to E! News that they received a call from a private home, whose address matches that of Adler and wife Carolina's house, around 6:30 p.m. on Thursday about a possible suicide attempt. When authorities reached the residence, they found a person suffering a medical emergency and transported them to a hospital to be treated for non life-threatening injuries. Police determined no crime had been committed.
A spokesperson at the Los Angeles Fire Department told People they called to the address for a possible stabbing and transported one patient to the local hospital.
It is unclear if Adler, who has battled substance abuse for years, was under the influence at the time.
Adler joined Guns N' Roses in 1985 and was fired from the band over his drug addiction in 1990. He then sued the group, and the parties settled the case out of court. Adler's drug addiction became worse, leading to an arrest for heroin possession in 1996 and an overdose and stroke a year later.
The musician has been to rehab a few times. In 2008, Adler starred on second season of Celebrity Rehab with Dr. Drew and later appeared on the the first season of spin-off Sober House. In 2011, following another relapse, Adler returned to Celebrity Rehab with Dr. Drew for its fifth season.
In 2012, Adler was inducted into the Rock and Roll Hall of Fame with Guns N' Roses. In 2016, he joined the band on tour for a few shows as a guest performer.