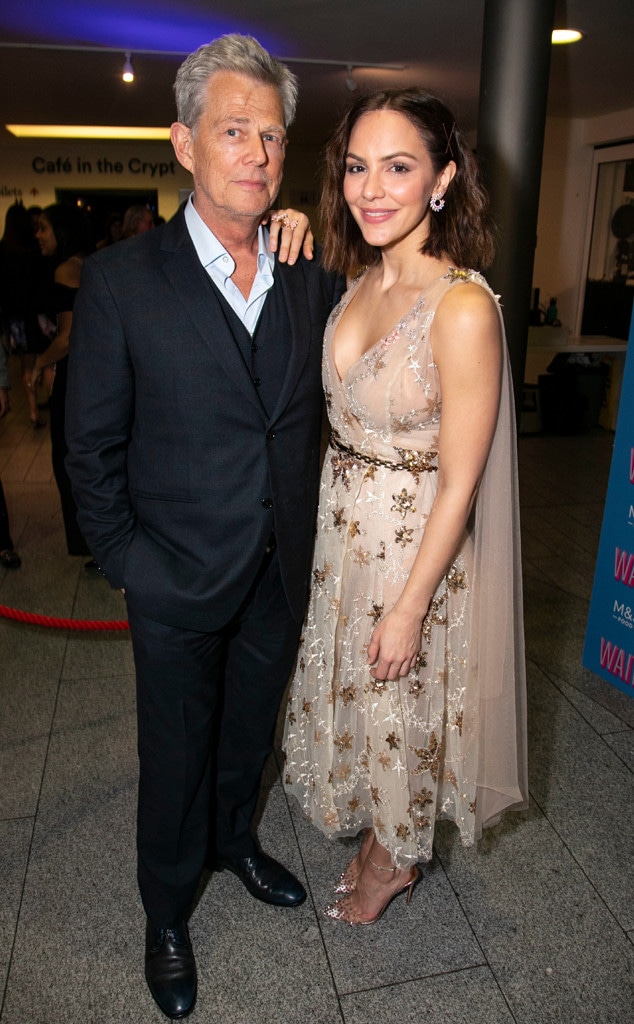 Dan Wooller/Shutterstock
Katharine McPhee's wedding is approaching and she's staying calm. 
The actress is set to tie the knot with her longtime beau, famed record producer David Foster, and with vows ahead, the songstress is getting prepped and primped. 
She bride-to-be took to social media on Friday mid-facial to share her tips for chilling out before walking down the aisle. "The secret to a calm and collected bride. And maybe a little Xanax. But this girl makes me feel soooo good," she wrote as her facialist continued rubbing a serum into her skin with a device.
Later, she shared a selfie while sporting a Charlotte Tilbury dry sheet mask. "Chillin," McPhee wrote. 
The Broadway star won't be chillin' for much longer as the couple is due to tie the knot soon. Earlier this week, the pair was vacationing in Mykonos and seemingly having a ball. "Mondays don't always have to suck," the actress captioned two photos of herself on a yacht with a pool. 
Now, the songstress is in London, where she and loved ones took a tour of the city from a double-decker bus on Thursday and later went out on the town. 
Needless to say, the wedding preparations are now officially underway, almost exactly a year since Foster popped the question in Italy. "He did it at the top of this mountain in Anacapri," McPhee wrote in texts at the time, later shared on Instagram. "Totally dark only stars. Thankfully he didn't push me off the cliff. He said it was one or the other. And in the end he spared me. [face with tears of joy emoji]."
Well, the big day is finally upon her—and maybe real tears of joy are in store. As they say on Broadway, break a leg, Katharine!