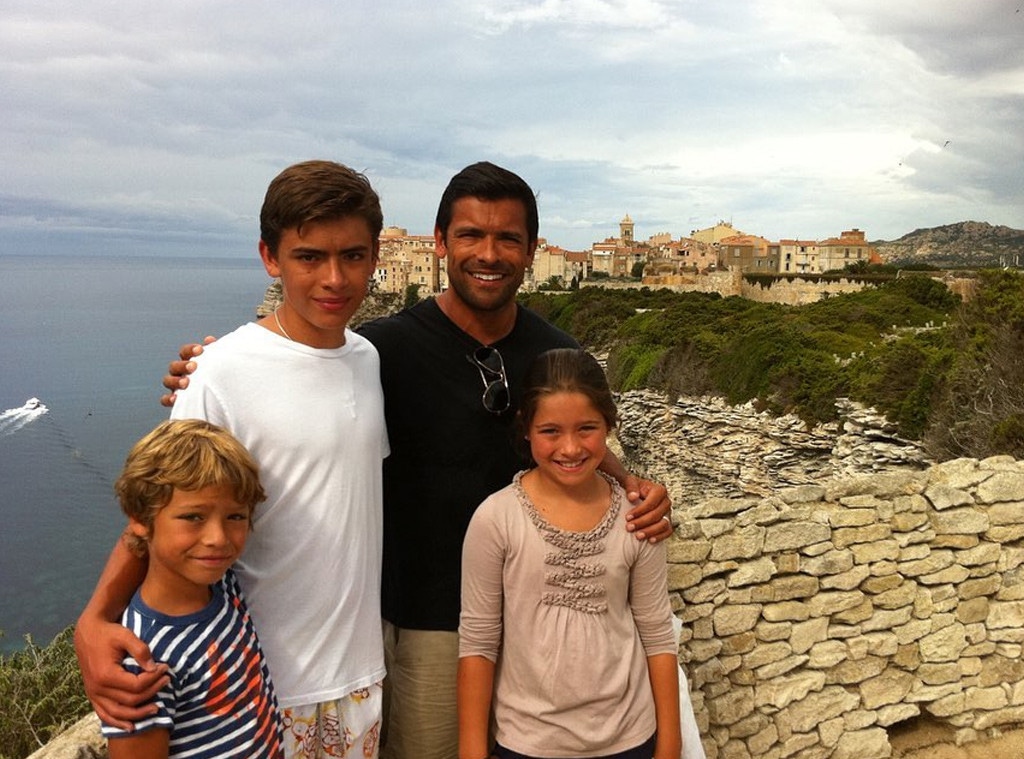 Instagram
Kids grow up so fast these days.
For many loyal daytime TV fans, they feel like they've had a front-row seat to watching Kelly Ripa and Mark Consuelos' kids go from kids to teenagers.
After all, the talk-show host is open about her family dynamics on Live With Kelly and Ryan.
In a new Instagram post, however, Kelly inadvertently gave fans a reason to feel old with a sweet throwback photo of her family.
"#tbt 2011 vs. 2019 Les murs sont devenus plus petits," she wrote on social media with her husband and three kids enjoying a picture-perfect vacation.
It's just one of the countless memories this family has experienced in between busy work commitments and school schedules.
And with the summer season just kicking off, perhaps this is the first of many vacations to come in the months ahead.
Until then, we compiled just some of our favorite family moments with the Ripa and Consuelos family in our gallery below.
Have a great summer you guys!