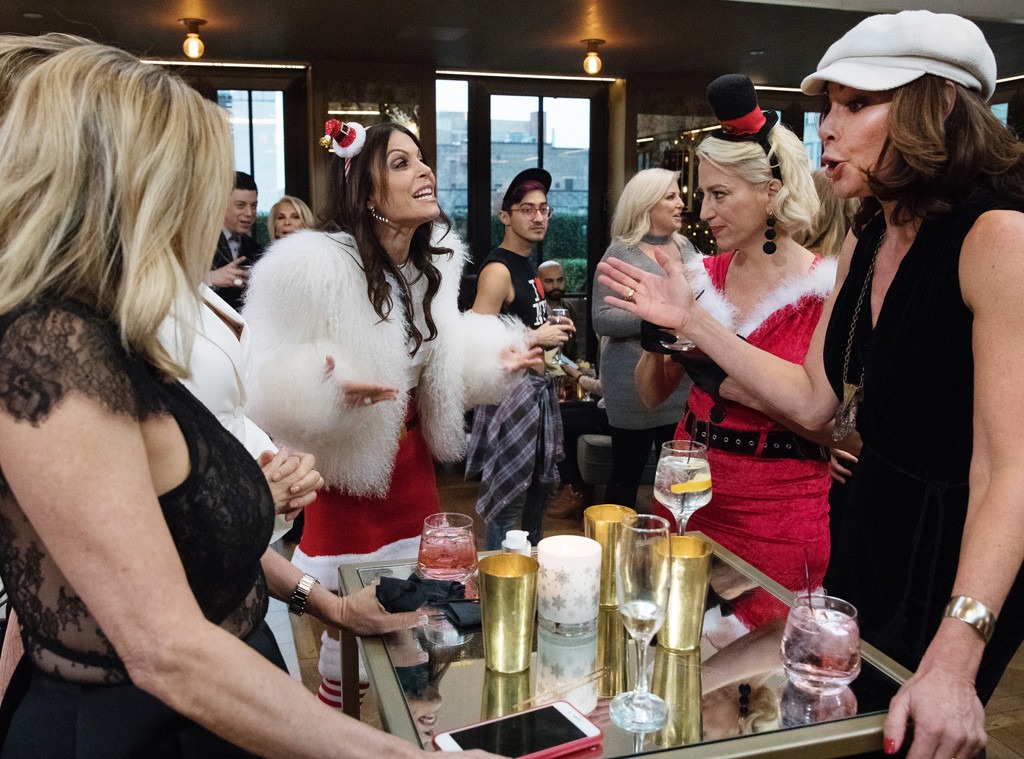 Bravo
Here's to The Real Housewives of New York City for bringing cabaret back to the masses. Luann de Lesseps' nightclub act has been a central storyline on the reality series, introducing millions to the idea of cabaret, so why should the season 11 finale be any different?
In a preview for the season-ender, Luann's backstage for her big Christmas show, and the ladies come by to see her—that is after they finish talking about Tinsley Mortimer's frozen dead dog. After all, this is Real Housewives.
"I'm sorry I couldn't get my head around the freezing and thawing thing," Dorinda Medley says. "I didn't know you could do that. Did you know you could freeze your dog and then thaw it out and do a viewing?"
Nope, Barbara Kavovit didn't.
"Is it a different texture when you thaw it out?" Dorinda asks.
Oh boy.
In Luann's dressing room, Sonja Morgan, Tinsley, Dorinda and Barbara make themselves at home. Luann is anything but happy to see them.
"These people don't realize. They have no idea," she says to her hairstylist.
"I'm not dressed, my makeup's not done, and I have to be mentally prepared. Even at an elementary school play, the parents are not backstage 10 minutes before it's time to go on, so they need to get the f—k out!" Luann says in her confessional.
And then they're out.
The episode also features Ramona Singer's surprise party for Dorinda and Sonja, as well as a holiday party hosted by Bethenny Frankel. At Bethenny's party, the ladies get a little excited about oysters (and the man shucking them). See that above.
The Real Housewives of New York City airs Thursdays, 9 p.m. on Bravo.
(E! and Bravo are both part of the NBCUniversal family.)