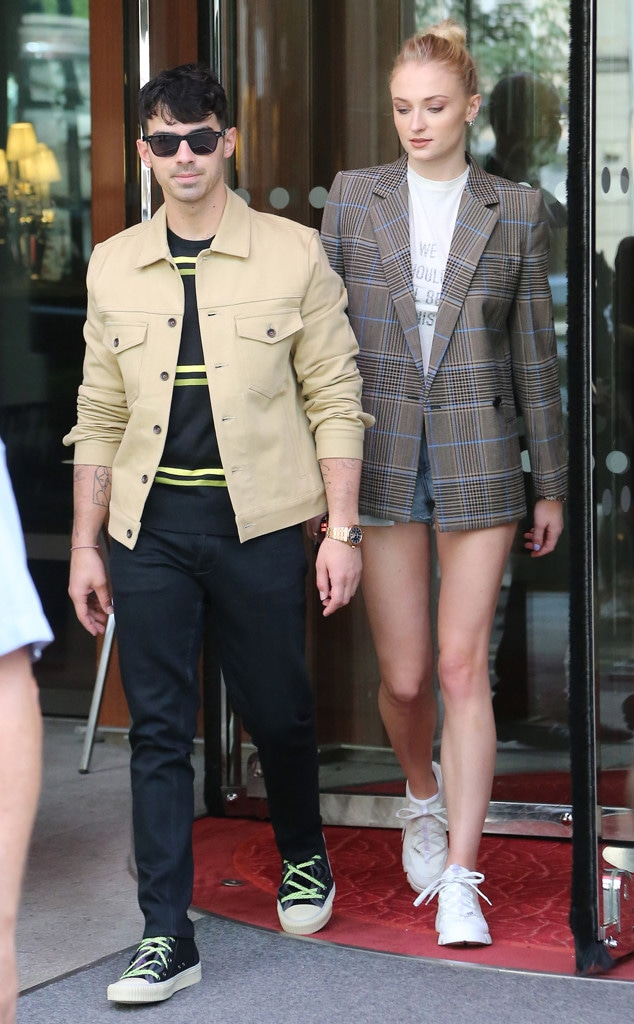 KCS Presse / MEGA
A source previously told E! News that the "Sucker" singer and Game of Thrones actress wanted to get married in Sin City because they were "just so excited to be together and to be married."
However, the insider shared they definitely wanted to do something special in France. "Their real wedding will be in France this summer, but they thought this would be a fun way to make it legal. They wanted to have it planned out in advance to give friends a chance to come."
Now that it's almost time for the blonde beauty to walk down the aisle once again, scroll through our gallery below to see the couple parade around Paris ahead of their second wedding.
We can't wait to see the two lovebirds on their special day!