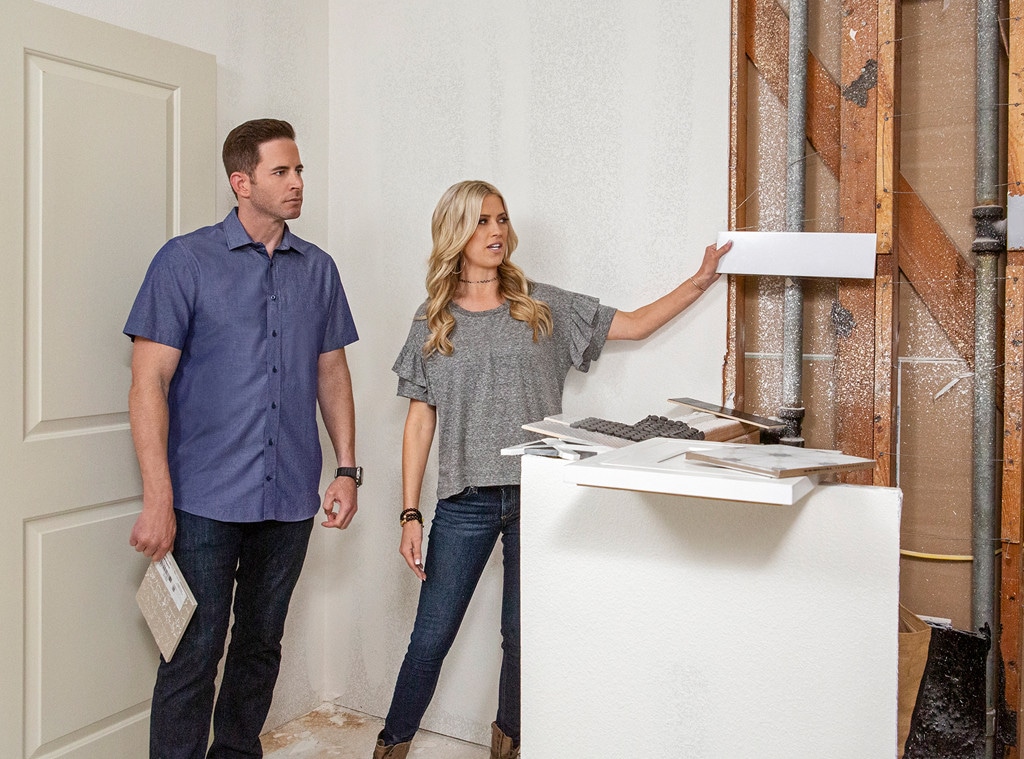 HGTV
They're back! Christina Anstead and Tarek El Moussa are back for a new 18-episode season of Flip or Flop on HGTV.
Premiering Thursday, Aug. 1 at 9 p.m. on HGTV, the new season follows the famous exes as they buy and renovate Southern Californian properties for profit. This season, viewers will get a glimpse into Christina and Tarek's new family dynamic—Christina is now remarried with a baby on the way.
"Christina and I are in a really good place right now," Tarek said in a statement. "We've worked hard to keep our business strong, but our kids will always be our No. 1 priority. It's important they know we respect each other and that we only want the best for them."
Last season attracted more than 19 million viewers, according to HGTV.
"I feel like Tarek and I have started a brand-new chapter," Christina said in a statement. "We may not always agree on kitchen backsplashes or floor plans, but we're always on the same page when it comes to our kids. We've learned to put our differences aside, so we can give Taylor and Brayden the best and happiest life possible."
In the premiere episode, the divorced couple buy a rundown four-bedroom house in Rowland Heights, but it has an illegal addition, sloping floors and a noisy parkway nearby. Can they overcome the issues to make the house in a desirable location a must-have?
In addition to Flip or Flop, Tarek's new digital series, Tarek's Flip Side, will also premiere on August 1. The series, which you can watch on HGTV.com, on demand across platforms, the HGTV app and HGTV's Facebook and YouTube, follows Tarek's personal life. Christina also starred in her own home makeover series, Christina on the Coast.
Flip or Flop returns Thursday, Aug. 1 at 9 p.m. on HGTV.