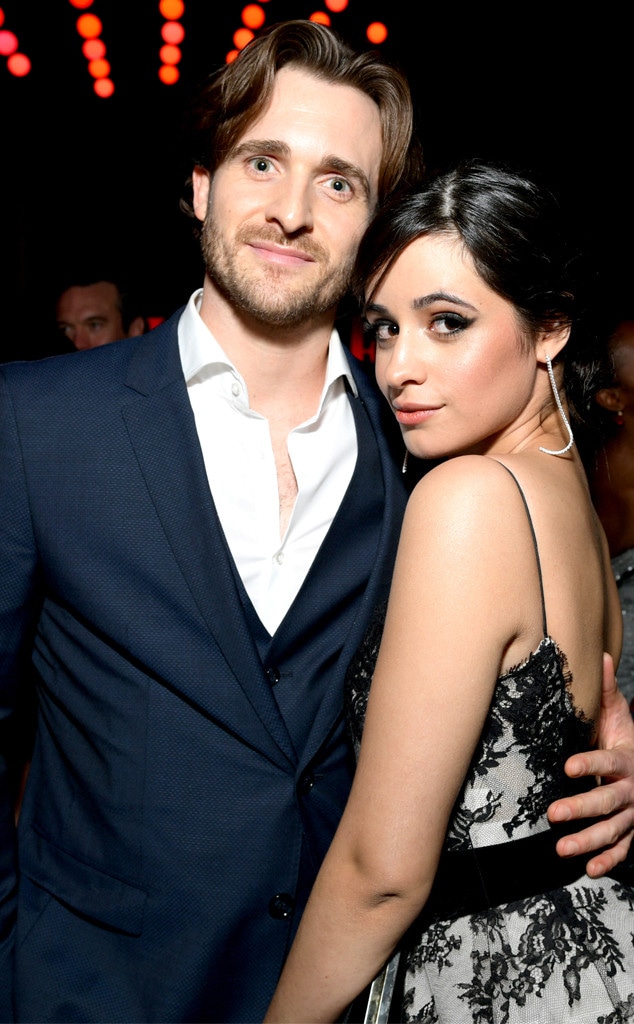 Emma McIntyre /VF19/WireImage
Half of Camila Cabello's heart may be in Havana, but the other half is apparently no longer with Matthew Hussey. 
According to multiple reports, the music star and her boyfriend of more than a year have called it quits. E! News has reached out to Cabello's rep for comment.
The "Señorita" singer and dating coach were first romantically linked in February 2018 after they were spotted packing on the PDA on the beach in Mexico. 
"Camila recently started dating Matthew," a source told E! News at the time. "It wasn't something she expected, but she knew of him and really enjoys his work."
The source added, "She has been following him for a while and was a fan, but it took her by surprise that she has gotten to know him on a deeper level."
Since the initial sighting, the two had mostly kept out of the spotlight save for a joint public appearance at the 2019 Vanity Fair Oscars party back in February and various sightings of them out and about in daily life. 
Photopress PR / SplashNews.com
"I know that it would be a lot more interesting for people if I posted more about my private life or was involved in the gossip or whatever," she told Billboard last year. "I just don't like it. I just want to be a good artist. I don't want to be a great celebrity. I'm not!"
While the Grammy nominee savored their privacy, she did gush about their romance to Marie Claire, telling the magazine, "He's so similar to me...In person, we're just weird and silly and stupid together. He makes me the happiest I've ever been in my life."  
However, the two were last photographed together in mid-May. While the cause for their reported breakup is currently unconfirmed, Cabello has been seemingly staying busy with her newly released single with Shawn Mendes and upcoming second solo album.