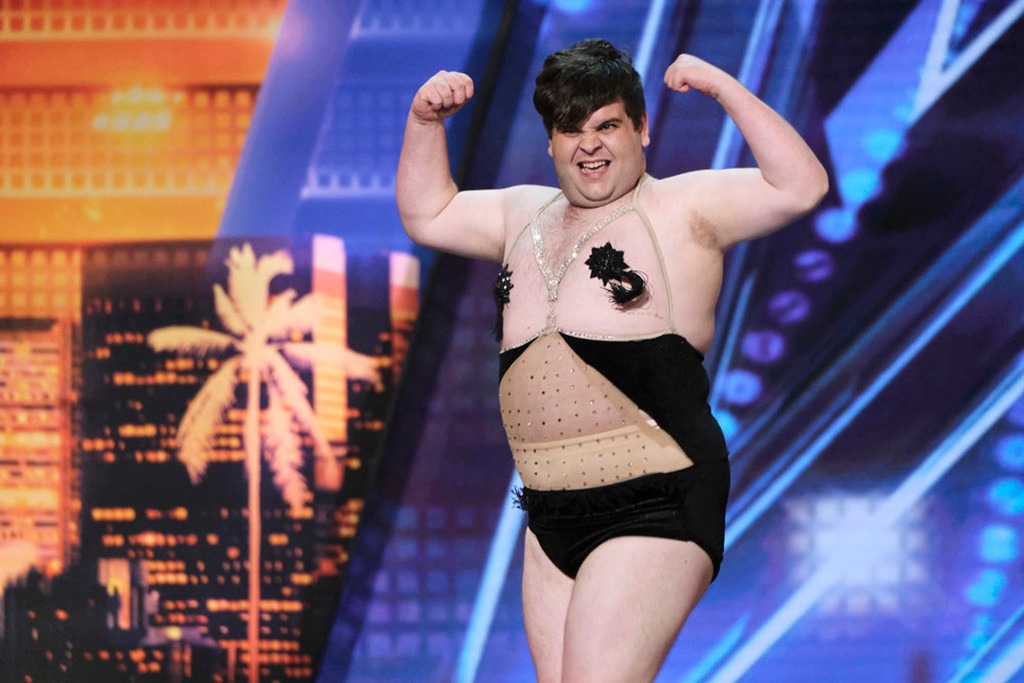 NBC
America's Got Talent just expertly fooled us all. 
Every episode of auditions so far has ended with an emotional, inspirational, incredibly good performance that resulted in one of the judges (or Terry Crews) hitting the Golden Buzzer, sending them straight through to the live shows. 
Tonight, that's exactly what everyone thought was going to happen, as we were reminded that Julianne Hough has yet to hit that button. It seemed like the perfect Golden Buzzer recipient was going to be found in Ben Trigger, a dancer who had been bullied as a child, then horribly dislocated his knee as a teenager, crushing his dance dreams. 
Julianne was thrilled that he wasn't wearing shoes, and clearly prepared herself for what might be something incredible. 
It turned out to be very incredible, and the Golden Buzzer was hit, but it did not go quite the way we had imagined. 
Ben's performance was less emotional and more spectacular, as he shed his golden jacket, his sleeveless shirt, and his pants to reveal a leotard and tassles. He twirled around the stage, giving us some wild moves we definitely were not expecting. 
Then, he made his way to the judge's table...and fell right on the Golden Buzzer. 
Confetti fell from the ceiling. The audience cheered. But the Golden Buzzer did not count. He did, however, get four yeses! 
Elsewhere on AGT tonight, there were some performances that were extremely impressive. This boy and his incredible, adorable dog did some tricks. 
This shadow dance team told a gorgeous, heartbreaking story. 
And Howie Mandel faced his fears in an unusual VR act 
America's Got Talent airs Tuesdays at 8 p.m. on NBC. 
E! and NBC are both part of the NBC Universal family.