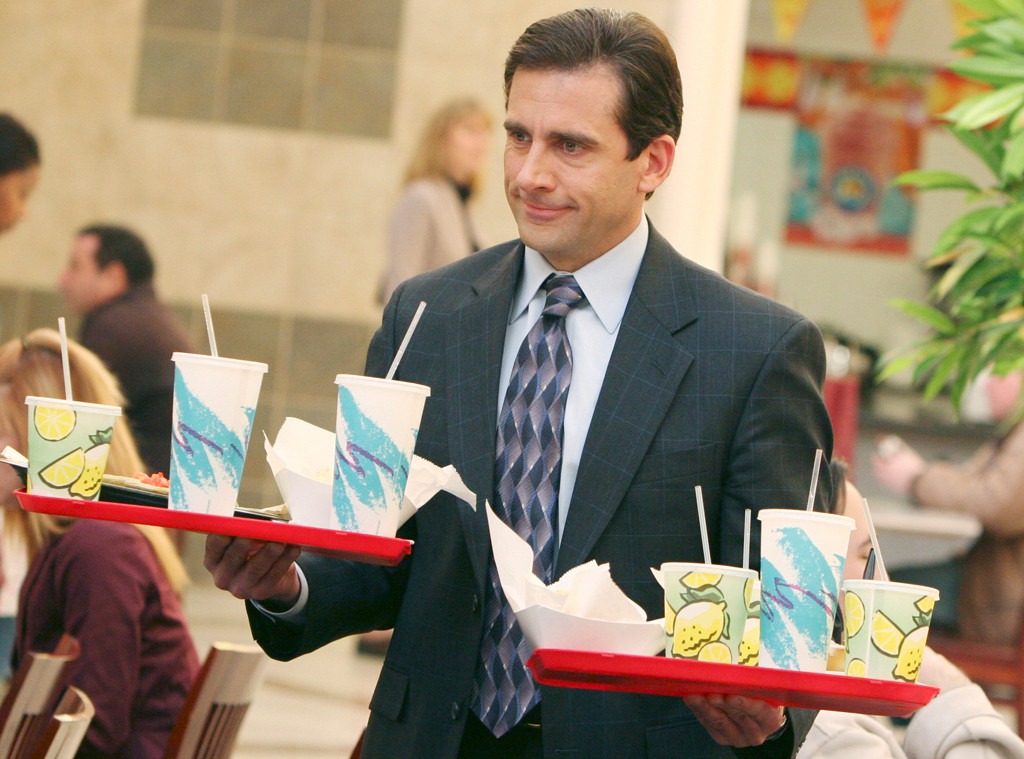 Justin Lubin/NBCU Photo Bank
Oh my god, OK, it's happening. Everybody stay calm. STAY F--KING CALM! 
The Office is officially leaving Netflix...in 2021. 
That means you only have a year and a half left to watch the whole series over and over again on repeat forever, on Netflix. In January 2021, the show will be moving over to NBC's new streaming service in a five year deal. 
Netflix itself announced the news on Twitter with a tweet about how sad the streaming service is to lose one of its most-watched titles, resulting in a delightful thread of Office gifs wondering things like, "How dare you?" and "Why are you the way that you are?"
But before we all start deeming NBC the new Toby Flenderson, let's all think about the fact that it's leaving one streaming service simply so it can go to another, and we all know we'll all be signing up for that streaming service, especially if it will allow us to watch The Office. 
Plus, again, this isn't happening until January 2021. That's a year and a half, or 18 months away. Who even knows what the world will be like by 2021? By then we could all have streaming services in our heads!
Actually, in reality, 2021 is just around the corner and will be here before we know it so we might as well all panic right now. Save Bandit! 
NBC Universal's ad-supported streaming service will launch in 2020. 
"The Office has become a staple of pop culture and is a rare gem whose relevance continues to grow at a time when fans have more entertainment choices than ever before," said Bonnie Hammer, chairman of NBCUniversal DTC and digital enterprises, in a statement. "We can't wait to welcome the gang from Dunder Mifflin to NBCUniversal's new streaming service."
"The Office is one of our most prized series, and we are thrilled it has found an exciting new home where generation after generation will continue to discover and rediscover Michael Scott's most cringe-worthy moments, Jim and Pam's will-they-or-won't-they, and the incredible quirky ensemble that makes each episode a masterclass in comedy," said Universal Television president Pearlena Igbokwe.
The Office aired for nine seasons on NBC.
E! and NBC are both part of the NBC Universal family.